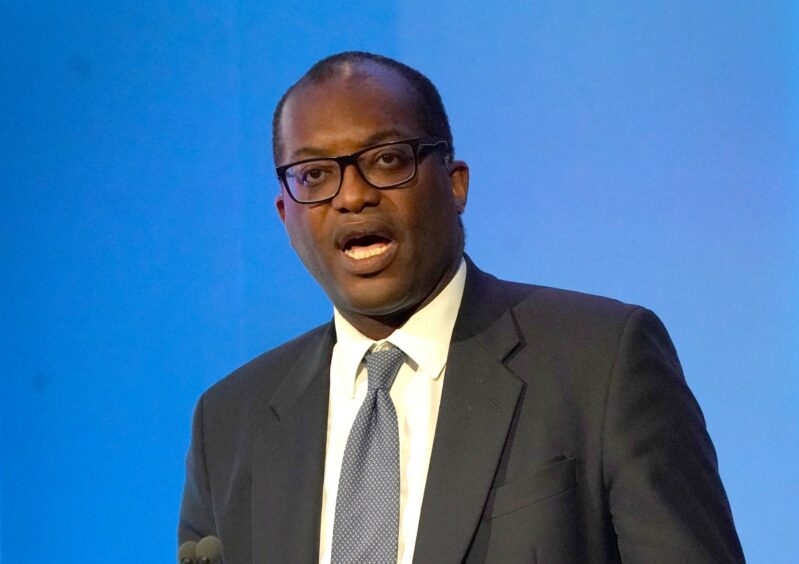 UK energy secretary Kwasi Kwarteng has told MPs there is "absolutely no question of the lights going out" as gas prices across Europe soar.
Mr Kwarteng told the House of Commons that the price rise is not an issue of security of supply, but rising wholesale prices are a concern.
He added that the UK Government will not be bailing out "failed companies" adding that the taxpayer "should not be expected to prop up companies who have poor business models and are not resilient to fluctuations in price".
The energy price cap protects customers from sudden hikes in prices, however it means companies cannot pass on these higher costs to consumers, which means some are going out of business.
Today, I updated MPs on our approach to manage the impact of rising global gas prices

This is not a question of security of supply – but rising wholesale prices are a concern

Protecting consumers is our primary focus and will shape our entire approach

👉🏿https://t.co/ctmfb2C1OY pic.twitter.com/pBrfwhO0KG

— Kwasi Kwarteng (@KwasiKwarteng) September 20, 2021
Bulb, the UK's sixth largest energy company, announced over the weekend that it is seeking a bailout, marking the fourth firm to do so. Four more are expected to follow.
Since January, wholesale prices for gas have surged 250%, with a 70% rise since August alone, according to Oil and Gas UK.
The trade body has argued that the soaring prices across Europe reinforce the need to maintain supply from the UK North Sea.
Several factors are being blamed for the surge, including a decline in European gas stocks, tightening supplies from Russia and strong demand for liquefied natural gas (LNG) from Asia.
Low winds mean less renewable energy is being generated, while outages at nuclear stations have also played a role.
Mr Kwarteng said that while the UK is not complacent, "we do not expect supply emergencies this winter" and "this is not a question of security of supply".
He added: "There is absolutely no question of the lights going out, or people being unable to heat their homes.
"There'll be no three-day working weeks, or a throw-back to the 1970s. Such thinking is alarmist, unhelpful and completely misguided."
Norwegian oil and gas giant Equinor has been drafted in to address the European deficit, and has been given the green light to increase exports from two fields on the Norwegian continental shelf.
Production permits for the Oseberg and Troll fields have each been increased by 1 billion cubic meters (bcm) for the gas year starting October 1.
Recommended for you

Boon for UK as Centrica hits gas storage target at Rough site