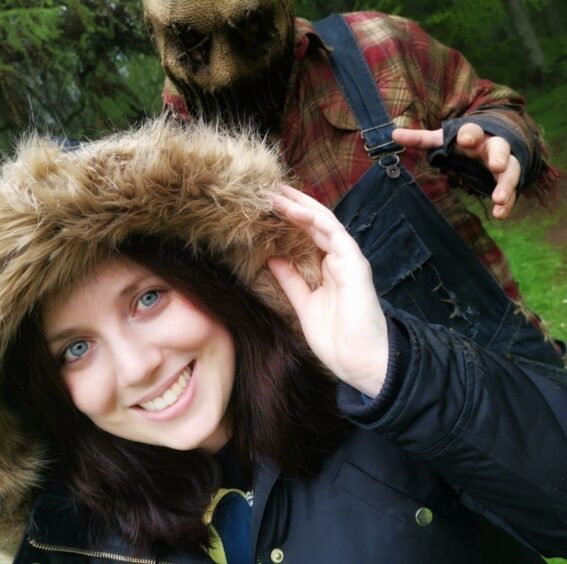 A former oil and gas worker is putting the finishing touches on her novel, white-knuckle new venture, ahead of a grand opening later this week.
Laura Ripley was one of thousands to feel the bite of the industry downturn when she was made redundant from her job as a EUR sourcing specialist at Schlumberger in May last year, after six years with the oilfield services giant.
For the next few months, the 33-year-old from Portlethen got by picking up short term contract work, before deciding to take a chance on herself.
She said: "I wasn't really happy with any of them, I wasn't happy in the oil and gas industry before and if I wasn't going to have a staff job with any of the benefits I thought, why not take a gamble?
"I knew I was done with the office life, it just wasn't for me anymore."
A couple of years ago, Laura had run an events company in Aberdeen that was "doing really well" until Covid came along.
And after leaving Schlumberger, she decided to put those skills back into action.
Supporting herself financially by working as a delivery driver, she dreamt up, designed and developed her very own escape room game.
Based at Reset Aberdeen on John Street, Laura's brainchild will throw open its doors to the public for the first time on Friday.
She said: "I design everything myself, all the props and the puzzles. It was built last week and test groups have been trying it out this week ahead of opening on October 1.
"It's not a permanent scene; it's going to change in line with occasions or events. This one is Halloween themed and it's about a serial killer, with a focus on video games – the killer takes out the people that have killed him in the video game.
"The premise is that the group will wake up in a room and then be given one hour to escape. People will also have the choice to be handcuffed, just to add in another puzzle.
"Tickets are already starting to sell and I'm hopeful things will pick up further, the closer it gets to opening."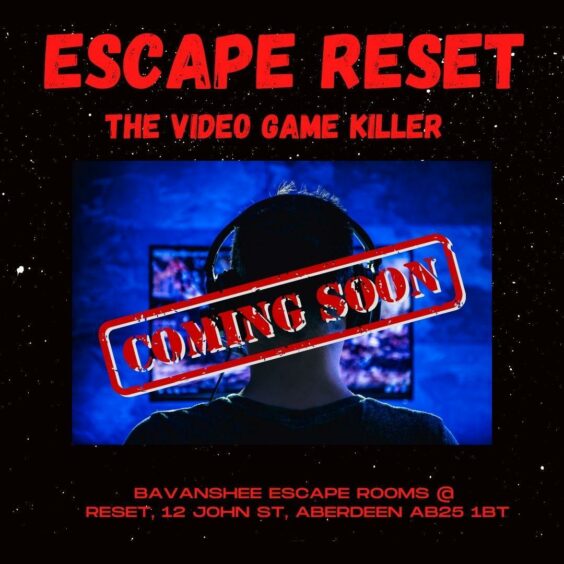 In order to drive her creation forward, Laura has joined business development organisation Elevator's 12-week accelerator programme.
In the long term, she is hoping to secure a permanent venue that could accommodate a number of different escape rooms in it.
She added: "I'm also wanting to start up pop-up escape rooms so that I can do them at special events, such as team building for companies."
And she said that an offshore oil and gas themed escape room could "possibly" be in the pipeline too.
In recent times, the perfect storm of Covid and the commodity price crash has led to tens of thousands of jobs being lost in the oil and gas industry.
But Laura says that by pursuing her dream, she hopes to encourage others in a similar position to do the same.
She said: "I've always been more passionate about events and I used to love running them before – I just wasn't in a position to take the pay cut.
"After losing my job and realising I didn't need that money to live off, it gave me a different way to think about things.
"Oil and gas was a career, it wasn't what I was passionate about. Doing creative things is how I want to be spending my time."
She added: "Covid has made me rethink my priorities. I used to spend 10 hours a week driving to work and being stuck there for lunch. I think being made redundant was the best thing for me."
Recommended for you

North Sea workers tell SNP they lack support for renewables switch