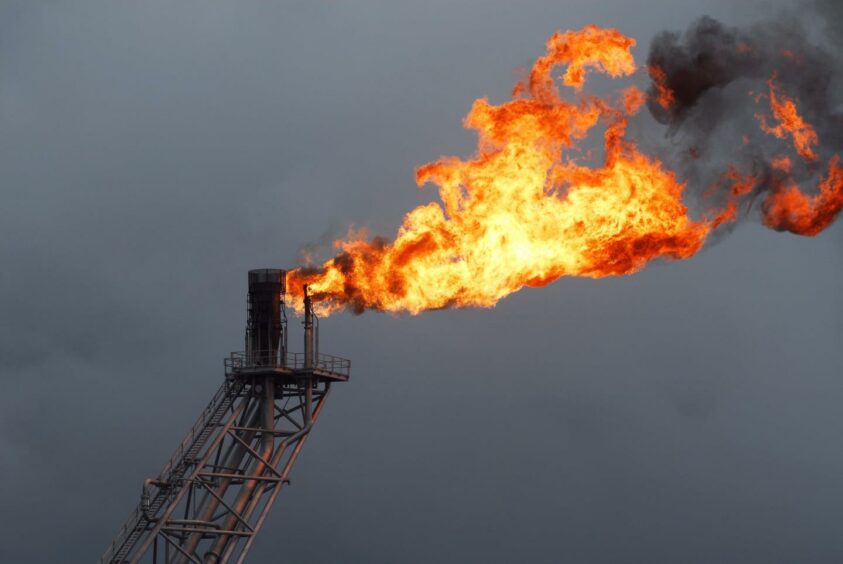 An EU-US pledge to slash global methane emissions has garnered support from 20 more nations ahead of the COP26 climate summit in Glasgow.
New support from Japan, Germany, Canada and more bring the number of parties behind the Global Methane Pledge to 34, however major players like Brazil are yet to join.
The pledge, to be launched formally at COP26, is aimed at slashing global methane emissions by 30% by 2030.
Methane is between 25 and 85 times more potent than CO2, depending on how long it's in the atmosphere, according to the UN Economic Commission for Europe.
John Kerry, the US special presidential envoy for climate, said: "Reducing methane is the single fastest action we can take to keep a 1.5°C future within reach.
"In 2016, philanthropy committed fast start funding that helped us secure and implement the landmark Kigali Amendment on HFCs. Now they are stepping with over four times as much support for governments to deliver on the Global Methane Pledge to cut methane at least 30% globally by 2030."
Support is being sought from more than 100 countries as the COP26 awaits in three weeks' time.
More than $200m has also been pledged by private philanthropic organisations on efforts to tackle emissions.
Fred Krupp, president of the Environmental Defense Fund (EDF), said: "Momentum is building for a methane moment at Glasgow. Cutting methane pollution is the fastest opportunity we have to help avert our most acute climate risks, including crop loss, wildfires, extreme weather and rising sea levels.
"Scientists say we can't reach the climate goals in the Paris Agreement without a steep decline of methane pollution alongside efforts to address carbon dioxide emissions. The Pledge and the action that follows to deliver meaningful methane reductions this decade is urgently needed."
Oil and gas is one of the heaviest emitters of methane behind agriculture and waste.
Earlier this month, the OGA told Energy Voice that there is "low confidence" in monitoring of methane emissions, with the regulator placing increased scrutiny on operators.
Industry body Oil and Gas UK has now signed up to the Methane Guiding Principles, established in 2017 by eight international oil firms to tackle methane emissions.
Earlier this year the industry signed the North Sea Transition Deal, committing to ending routine flaring by 2030 and cutting methane emissions by 50% within that period.
OGUK pointed to recent efforts to tackle emissions, with Neptune Energy recently partnering with the EDF on first-of-its-kind approach using drones to enhance methane emissions measurement on its operated Cygnus gas platform in the Southern North Sea
Emissions Improvement Manager Thibaut Cheret said: "Methane has a short lifetime but has up to 80 times the impact on the atmosphere than that of CO2, so it's essential we drastically cut down on these emissions.
"The UK industry is working proactively on this – by 2030, we will have stopped all routine flaring and by 2023, all companies will have their own ambitious methane reduction plans in place.
"At current, natural gas plays a major role in meeting global energy demand and will do for some time to come.
"Through our commitment to the principles, our Methane Action Plan, and the North Sea Transition Deal alike, our sector will clean up the production of resources that we will continue to need while we move towards a low-carbon energy mix."
Recommended for you

MethaneSAT: Satellite will track oil and gas emissions from orbit