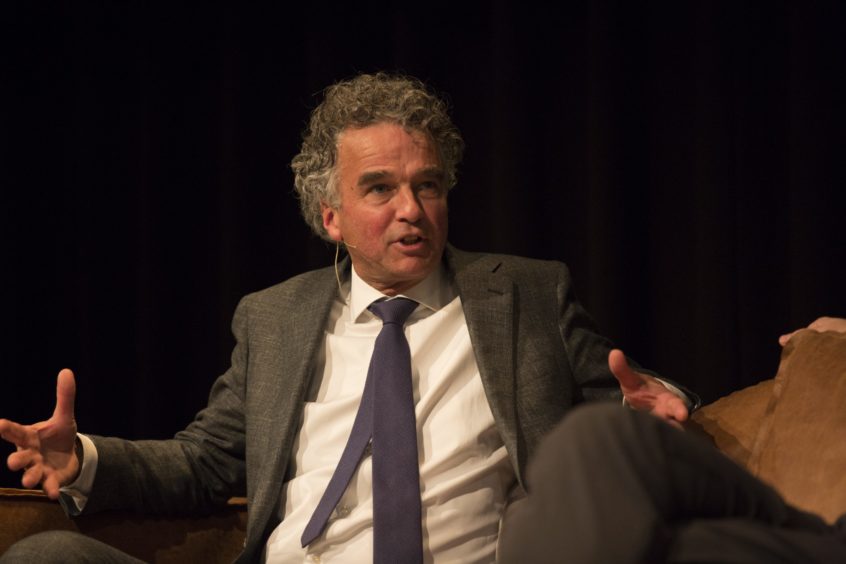 An activist investor whose climate resolution garnered 30% votes from Royal Dutch Shell investors says the energy giant has not fully addressed concerns over emissions.
Dutch group Follow This brought a motion at Shell's annual general meeting this year urging it to set targets for Scope 1, 2 and 3 emissions — those produced by the company's own operations and by the use of its products — are compliant with the goals of the Paris climate deal.
On Thursday, the company put out a regulatory notice on the AGM results, saying that it had already unveiled new targets to halve operational emissions by 2030.
"Their silence about Scope 3 speaks volumes about oil majors' reluctance to engage with the fundamental concerns raised by shareholders," Follow This founder Mark van Baal said in response to Shell's update.
While energy supermajors this year have been subjected to a raft of shareholder motions calling for greater action on climate change, Scope 3 has been a particularly thorny issue. Burning the oil and gas they produce typically accounts for over 90% of their emissions.
Shell said it would "continue to engage with our shareholders and will be providing further updates" on its energy transition progress at next year's AGM.
Follow This filed its very first climate change-related resolution at Shell's 2016 AGM, and over the years has also targeted BP, Norway's Equinor, and for the first time this year Chevron Corp.
The U.K.'s corporate governance code requires companies to report actions taken in response to shareholder proposals which receive at least 20% of votes against them.
A similar Follow This climate resolution for BP received 21% of shareholder votes in May. The London-based company said at the time it would publish an update on shareholder engagement in accordance with the governance code, but has yet to do so. BP said Thursday that it continues to engage with shareholders, and "we anticipate publishing an update on this very shortly."
In 2020, BP said it would team up with Follow this to draft a climate proposal for shareholders to vote on. The group ultimately went at it alone after the two parties weren't able to agree on the wording of a joint resolution.