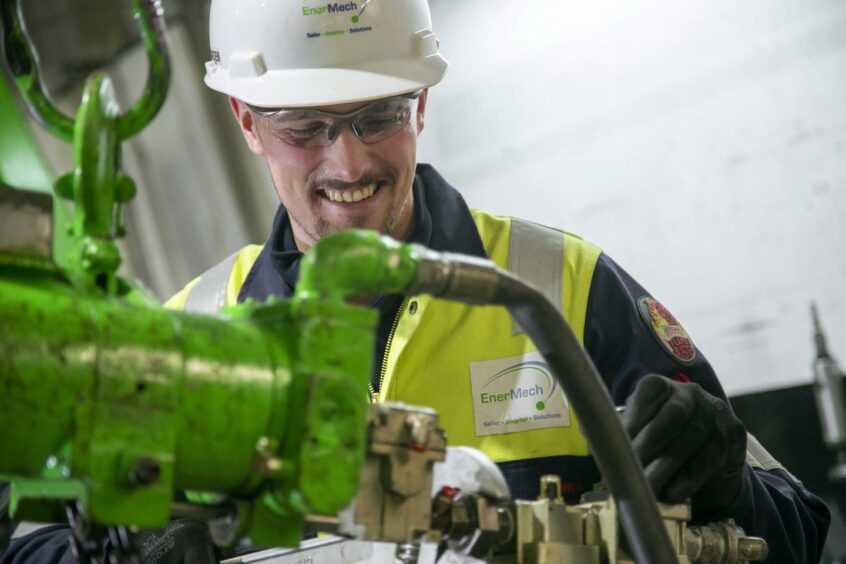 Aberdeen-headquartered EnerMech has secured more than half a billion pounds of business over the last 12 months, increasing its headcount by 30% compared with 2020.
More than £500m of contracts were secured over the last year with both new and existing clients across the energy, renewables, infrastructure, nuclear and waste-to-energy sectors.
Building on its success EnerMech, which currently operates in 26 countries, says it has kicked off 2022 by breaking into new geographies and business territories.
January sees the energy services group start work on several significant campaigns, including several "transformational mega-projects" around the world.
With these projects already underway, and new ones commencing imminently, the firm says it has increased its headcount by approximately 30% compared with 2020.
EnerMech said current the workforce totaled some 3,500-4,000 people, depending on mobilisations underway.
In response to the headwinds caused by low oil prices and the impact of coronavirus restrictions, EnerMech says the last year saw it adopt "a swift and proactive approach" to complement its diversification strategy.
The company also added innovative technologies and solutions to its portfolio, enhancing its capability offering to support its entry into new markets.
Indeed, 2021 saw expansion in Asia, with the appointment of the group's first director for the region, based in Malaysia.
CFO Sandeep Sharma said the company's success and resilience had set it "on course for continued growth this year and beyond," both safeguarding jobs and creating new ones.
CEO Christian Brown added: "After winning more than half a billion pounds of new business in the last 12 months, 2022 will be a very busy year for us. We are delivering several milestone campaigns for existing and new clients in the sectors we have traditionally supported, as well as new end markets and new regions, where clients value the reliability and safe delivery across all phases of the project lifecycle for which we are known.
Mr Brown said the company retained "a healthy order book" alongside "new opportunities on the near horizon."
"Our strengthened position is testament to the talent we have in-house and their hard work in these challenging times. We remain committed to the safety, development and well-being of our people, and I'm extremely proud of the excellent work they continue to deliver," he continued.
Recommended for you

Aberdeen-based EnerMech announces leader for New Zealand expansion