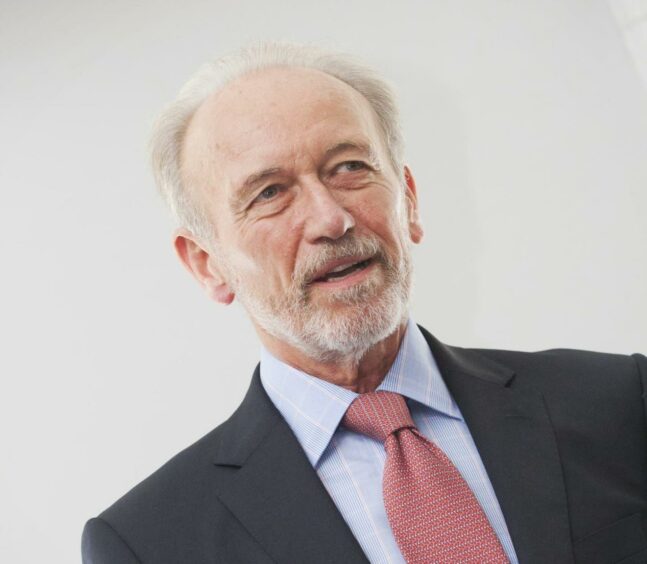 Tributes have been paid to John Westwood, founder of the namesake energy market analytics firm, who has died aged 76.
Former colleagues have described him as a "statesman for the industry", and that he "loved life and lived it to the full," praising his work ethic and character.
The 76-year-old passed away on January 5, with his sons Adam, Craig and Rod by his side.
Described by some as a serial entrepreneur, John Westwood led his third business, then called Douglas-Westwood, into "an internationally recognised brand with a market-leading reputation", having been started in his spare bedroom in 1990.
By the time of his retirement in 2015, what later became Westwood Global Energy Group had completed 1,300 projects for hundreds of clients worldwide, including work for oil majors, oilfield services giants, private equity firms and investment banks.
Steve Robertson, a colleague and close friend, penned a tribute to Mr Westwood, saying he "was a brilliant businessman, family man, leader, mentor and friend and we will miss him very much".
His son, Rod, said: "Our dad was someone who always put others before himself, in work and his personal life.
"He travelled the world and spread his good ethics to as many people as he could."
Rod added that although he was diagnosed with Parkinsons three years ago, "he didn't complain once, rather spending as much time as he could enjoying his retirement and the company of others" and was "thinking of his family and friends above himself" even in his final months.
He thanked the nurses and team, particularly at Pilgrims Hospice, that cared for him.
Career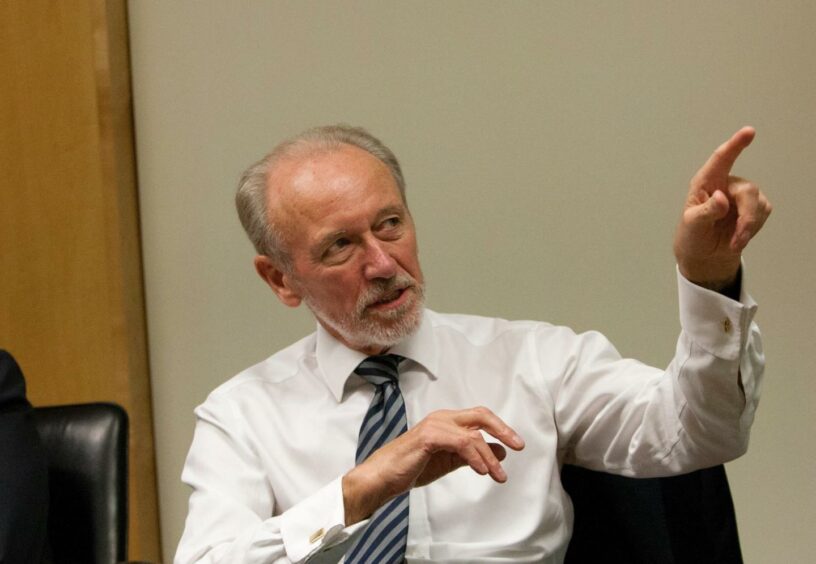 Much of Mr Westwood's work was "industry first", including the first commercial study of the deepwater oil and gas business, which was then in its infancy.
Prior to starting Douglas-Westwood, he had an interest in electronics and formed his first business Subsea Surveys, one of the first operators of remotely-operated vehicles in the North Sea.
After selling that company, and developing and selling a business/consulting venture in the south of England, he formed Douglas-Westwood in 1990.
That firm, particularly during the 2003-2007 oil cycle, formed strong relationships with banks, private equity and financiers.
It offered due-diligence on transactions in the oilfield services sector, both on the buy-side and sell-side, and support for initial public offerings – writing the market section of prospectuses for billion-dollar listings on major stock exchanges.
"John had struck another 'industry first' here", said Mr Robertson, who became the second full-time employee at what was then Douglas-Westwood in 2002 (after Mr Westwood shifted away from use of consultants).
"His success didn't go unnoticed, and the business model was subsequently copied by a number of other companies over the years."
Mr Robertson said that Mr Westwood had a "remarkable personality and skillset," with  "buckets of charisma, deep intellect and a fierce work ethic".
Despite the latter, he added that it would be unfair to describe him as a workaholic, rather "someone who never wasted a single moment awake".
He added: "If he woke up at home at 4am he would start working. If he found himself stuck in a far-flung location over a weekend whilst away on business, he would soon find someone to go scuba diving with and would return with remarkable underwater photographs of the marine wildlife.
"He loved life and lived it to the full."
Mr Robertson, now leading his own firm, noted that Douglas-Westwood had been profitable every year while Mr Westwood was the major shareholder, and also noted he was "decades ahead of his time" with a keen interest in marine renewables.
An outpouring of support has been voiced by those that knew and worked with John Westwood.
Andrew Reid, former CEO at Westwood Global, said: "A truly remarkable man that made a huge impact on upstream research & consulting, the people around him, and my own personal development. Sadly missed; will never be forgotten."
Current chief financial officer at Westwood Global, David Clark, said: "John was a statesman for the industry. His passion for engineering and technology led him to continuously research emerging areas and trends in the energy market to create pioneering insights. He was focussed on how the industry could be better and how he could help to put a spotlight on the opportunities across the oil & gas, renewables and power markets.
"He created a strong legacy with the Douglas-Westwood business and all its achievements in the industry, but what I remember most fondly about John is how friendly and approachable he was from the start. He truly was such a kind-hearted and generous man that held such a gift for making everyone he dealt with feel valued and his love and pride in his family was always so central to him. He will be dearly missed."
Recommended for you

Former Westwood CEO sets up new consultancy targeting '£821m market opportunity'