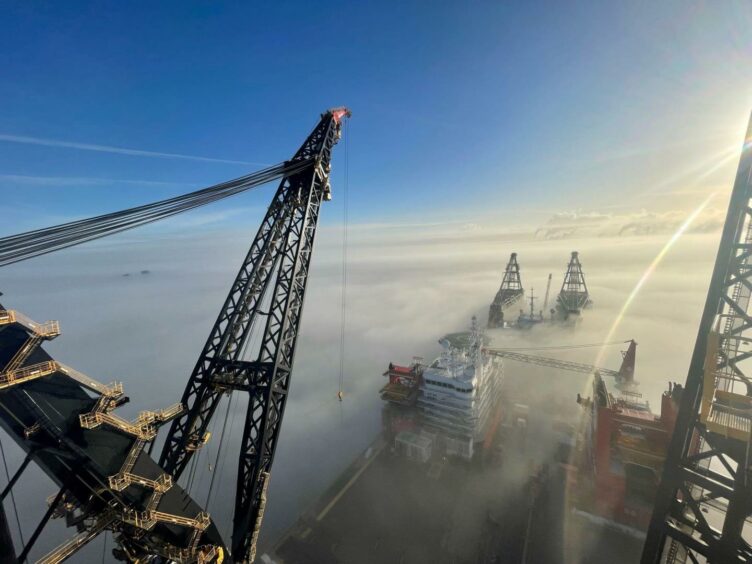 Heerema Marine Contractors has shared staggering photos of two of its vessels at the Port of Rotterdam.
They show the Sleipnir and Thialf semi-submersible cranes protruding up through the low-lying cloud that has engulfed them.
The two vessels are in the Dutch port "preparing for the busy season ahead".
Unsurprisingly the snaps, which were shared on LinkedIn, have garnered a lot of attention online.
One person remarked "what incredible pictures! I heard it was foggy in the Netherlands but didn't realise it was quite so dense," while another said "the sky is the limit for Heerema".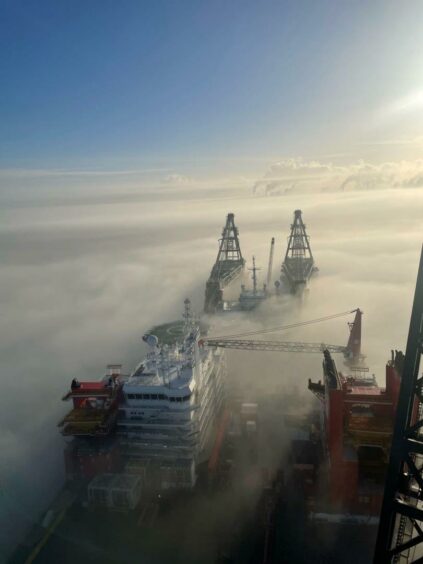 Sleipnir
Sleipnir is the world's largest and most sustainable semi-submersible crane vessel, according to Heerema.
Measuring in at 220 metres long and 102 metres wide, it is capable of installing structures up to 20,000 metric tons.
In completing numeorus oil and gas and renewables jobs it has set multiple world lifting records.
Thialf
Built in 1985, Thialf is Heerema's second largest semi-submersible crane vessel with a lift capacity of 14,200 metric tons.
In 2000 it set a world record by lifting Shell's 11,883 metric ton Shearwater topside in the North Sea – it was subsequently topped by the Saipem 7000.
Along with Sleipnir, Thialf was employed to carry out the removal of the Brae Bravo platform for Abu Dhabi-headquartered Taqa.
It was the first time the two vessels had worked side by side.