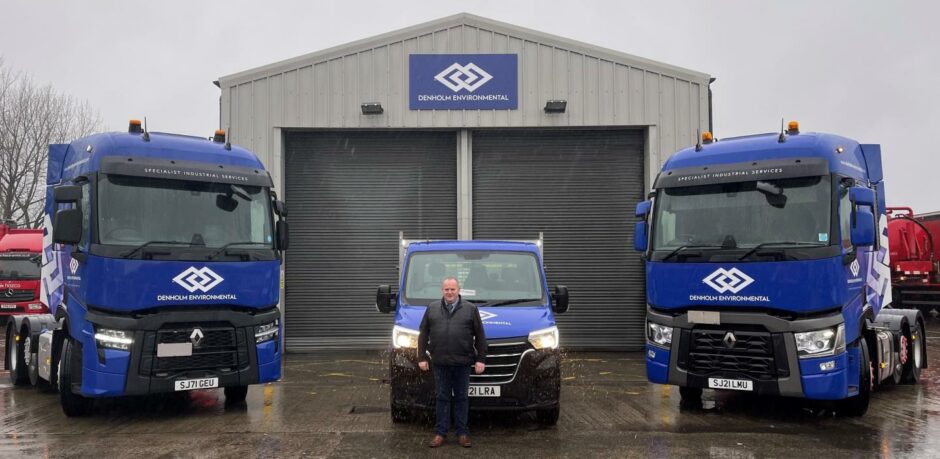 Aberdeenshire-headquartered Denholm Environmental plans to create up to 25 new jobs after a six-figure investment.
The waste management and industrial services firm has ploughed £700,000 into its fleet, including the addition of three new vacuum tankers, and is planning further investment into commercial electric vehicles later this year.
Up to 25 new jobs are to be created at its bases in Invergordon, Grangemouth and Inverurie, which follows a recent upgrade to the latter yard in Aberdeenshire to allow for more space.
Denholm Environmental also recently signed a new 10-year lease agreement, underlining its commitment to its Inverurie headquarters.
Managing director Brian Ritchie said: "As we intensify our focus on growth and sustainability strategies, it is crucial for us to have in place the best people and infrastructure.
"This investment and the creation of additional jobs will ensure that we are correctly positioned to meet the needs of a growing client base throughout the country, helping us to broaden our horizons in both existing and new marketplaces."
Denholm Environmental was officially formed in October 2021, following the acquisition of Hazco Environmental the prior year by Denholm McNamee.
The move saw the company's headcount double to around 140, and become part of the wider Denholm Energy Services Group which has an annual turnover in excess of £190m and employs around 4,500 people worldwide.
Denholm Environmental provides asset cleaning and decontamination services to the oil and gas, petrochemical, power generation and utilities industries.