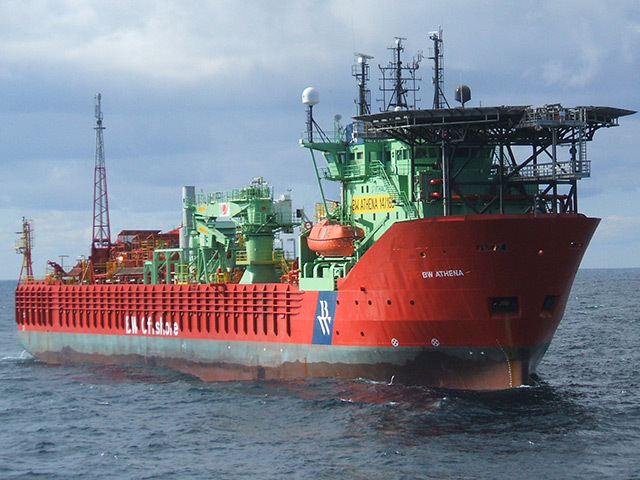 Floating production storage and offload (FPSO) vessel operator BW Offshore will take a $66.6 million impairment on the value of several of its vessels, amid a poor outlook for future redeployments.
BW Offshore said in a trading update on Monday that it would record an impairment to the book value of the FPSOs BW Athena, Espoir Ivoirien, Sendje Berge, Petróleo Nautipa and Umuroa, amounting to $66.6 million (£49m) in the fourth quarter of 2021.
It comes as a result of lower expectations of longer-term contract extensions for vessels that are still in operation, and limited potential for future redeployments for the same units and for those in lay-up, the company said.
The Athena served Ithaca Energy's Athena field in the Moray Firth area of the UK North Sea between 2012 and February 2016, when it was demobilised.
It has not secured a contract since that time, and is currently moored at Rosyth, Scotland.
Last month, the group also announced an agreement for the sale of the FPSO BW Joko Tole to a consortium of Indonesian companies in a $50m (£37m) deal. The consortium will continue to operate the FPSO under the lease contract with Kangean Energy Indonesia.
Today, BW Offshore said it would record an impairment of $23.8m (£17.6m) related to the sale and the associated loss from the transaction.
However, it also stated that it would reverse a previous impairment of $4.2m (£3.1m) in relation to the sale of Cidade de São Vicente, which was sold for to the Priya Blue Industries yard for recycling earlier this month.
The FPSO had been in service for Petrobras since its conversion as a well test facility. It ended work in October 2020. BW took a $104.8 (£77m) million impairment charge on the vessel in its 2020 report.
Further, BW Offshore said it would also record a gain of $14.9m (£11m) from the sale of shares in BW Energy in October 2021.
It said the impairments and gains would be included in its fourth quarter earnings and annual 2021 accounts, slated to be published on 28 February.
Recommended for you

BW offloads Opportunity FPSO