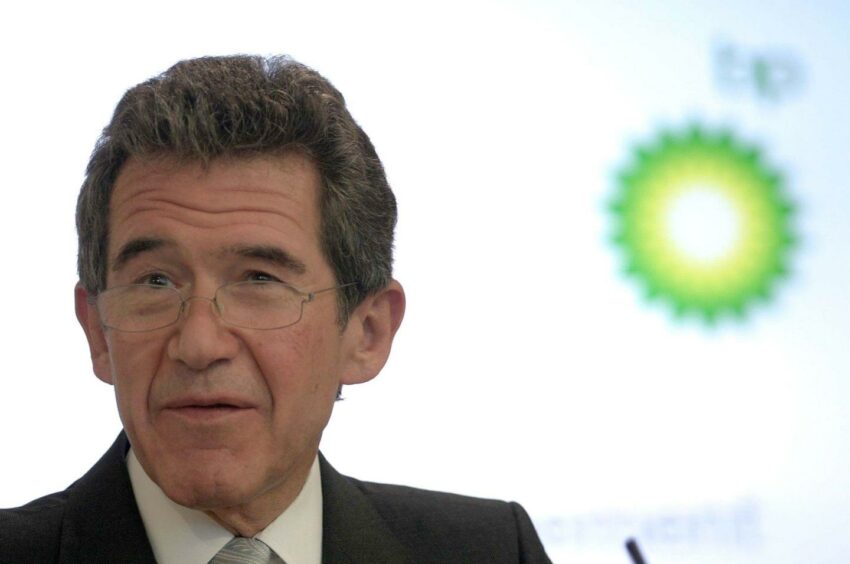 The former boss of BP, Lord Browne, has set out fears for the natural environment as the price of oil nears $100 a barrel.
Speaking in the City of London, he said that the incentive for oil and gas firms to divert capital away from renewables is "overwhelming".
The Brent Crude oil price has been sitting at around $95 as demand for fuel rises post-lockdown and tensions between Russia and Ukraine escalate.
He said high energy prices could have "important implications" for efforts to address climate change.
Lord Browne of Madingley, who lead BP from 1995 to 2007, said that when oil prices were last near $100, companies "diverted capital away" from renewable energy in pursuit of a return.
"They maintained a rhetorical commitment to renewables, but in practice did very little.
"A lot has changed since then, but the incentives to maximise value in the short term are still overwhelming, and I fear that the natural environment does not stand a chance – unless protecting it is the only thing preventing a company from breaking the law."
The speech, made at the end of last month, comes as Lord Browne has made headlines for his calls for Big Oil to be broken up into separate low-carbon and fossil fuels businesses to allow investors to more efficiently allocate capital.
He added: "This is why I have argued that oil and gas companies should be bolder in separating low-carbon and zero-carbon activity from their fossil fuels business.
"It would help investors to allocate their capital more efficiently, and make clearer the true long-term value of the low-carbon businesses embedded within oil and gas companies."
Recommended for you

Former BP CEO Lord Browne says windfall tax is 'justifiable'