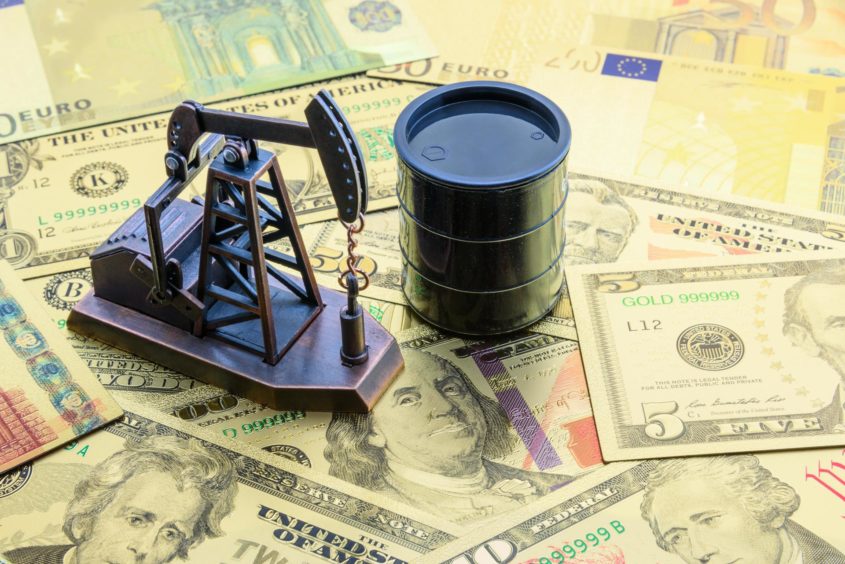 Analysts have been reacting after oil topped $100 a barrel for the first time in years following Russia's invasion of Ukraine.
Senior oil market analyst at Rystad Energy says prices could hit $130 by June if the conflict in Eastern Europe hampers supply lines.
Professor Alex Kemp of Aberdeen University has also tipped high commodity prices to hold fast until a clear resolution becomes apparent.
Brent crude crashed through the $100 a barrel mark for the first time since 2014 on Thursday.
There are concerns around supply disruption after tensions in Eastern Europe bubbled over and Russia invaded cities across Ukraine.
The move has been slammed by western governments and sanctions against one of the world's largest oil and gas producers have been rolled out.
At the time of writing Brent crude was sitting at around $104 a barrel.
Gas too has gone through the roof, with Dutch futures gaining more than 40% and hitting 125 euros a megawatt-hour.
And with no thawing of international relations currently in sight, it seems high oil and gas prices could be here to stay.
Ms Dickson said: "War has come to the heartland of Europe, and if the Ukraine conflict draws in the might of the Russian army and other interested and well-equipped forces, unconstrained upside risk to regional geopolitics and oil prices are highly likely in the near term.
"In the longer term, however, the demand impact could be negative, not only for the Russian economy but other regional economies.
"Oil prices are soaring with no end in sight as the news of Russia's full-scale military incursion of Ukraine, immediately putting at risk up to 1 million bpd of Russian crude oil exports transiting through Ukraine and the Black Sea. The Brent benchmark smashed the $100 mark this morning, and prices are only set to climb further on low storage inventories and export disruptions.
"Prices could approach $130 per barrel by June if the Ukrainian conflict disrupts Russian crude flows, but that estimate could soar higher if additional disruptions materialize."
Ms Dickson also said the "price ceiling for crude could rise further in the coming days" if oil supplies are disrupted.
She also predicted that the price spike could also spur OPEC+ to shore up supplies.
Similarly Professor Kemp said that $100 oil could become the norm for the next while.
He said: "I would expect such high prices to maintain in the near term while the problem of the Russian invasion works its way through. It's likely that relatively high oil and gas prices will hold fast until there's some resolution to the Ukraine-Russia problem.
"I would image that US President Joe Biden may ask OPEC to produce more but he's done that a few times in the past and I think it's rather doubtful whether the cartel will loosen its supplies.
"Russia is a major part of the OPEC+ group; so far it has said that it will increase their its combined production by about 400,000 barrels per day until it gets back to 2019 levels.
"How long will high prices last? We have now $100 Brent crude and the future of that depends really on what the prospects are looking like for some sort of resolution."
Recommended for you

Oil set for weekly loss as China optimism dims, stockpiles swell