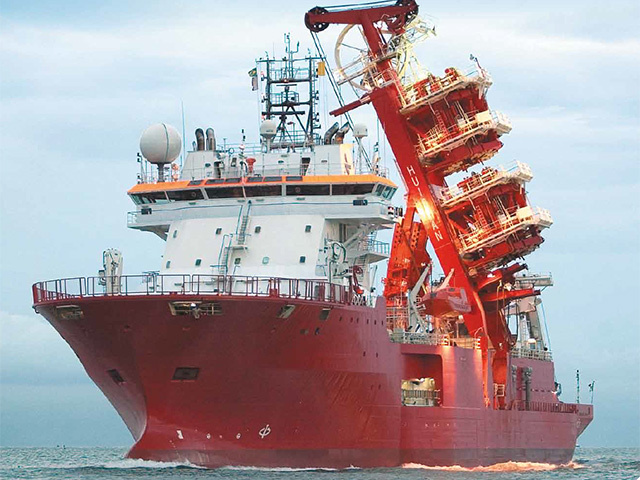 Offshore engineering group Subsea 7 said yesterday it had won a contract in Brazil worth nearly £300million.
The firm said the five-year deal with Petrobras was for the pipe-lay support vessel (PLSV) the Seven Phoenix, which has already been working with the operator for several years.
It comes just days after Subsea 7 said its performance in Brazil was "unacceptable" following a multimillion-pound hit on a Petrobras contract because of difficulties in doing business in the country.
Yesterday, Subsea 7 said it would provide Petrobras with project management and engineering support as well as installation of flowlines, umbilicals and equipment.
Victor Bonfim, senior vice-president for Subsea 7 in Brazil, said: "This contract further strengthens our presence in the day-rate PLSV business segment in Brazil, and we look forward to supporting Petrobras in future developments."
Last week, Subsea 7 revealed it had taken a hit on one of its biggest contracts.
The Oslo-listed firm said it was suffering cost overruns and delays on the subsea project offshore Brazil.
Costs for the work in the Santos Basin are expected to be between £164million and nearly £200million higher than an earlier estimate, forcing Subsea 7 to lower its overall performance expectations for the year.
The £650million-plus contract, awarded in 2011, has run into weather-related difficulties on top of other woes specific to operating in the South American country.
Subsea 7, which had previously warned of delays at major projects in Brazil, no longer expects full-year adjusted earnings to beat its 2012 performance.
It added that it would not bid for any further engineering, procurement, installation and commissioning projects with similar risk profiles.
Brazil is rushing to tap its vast new oil wealth at the same time as building oil service and shipbuilding operations from scratch.
But Subsea 7 chief executive Jean Cahuzac said previously it was difficult to work there, given the country's requirement for local content and problems with administration, import restrictions and taxes.
Recommended for you

Subsea 7, Aker Solutions secure contracts for Trell & Trine