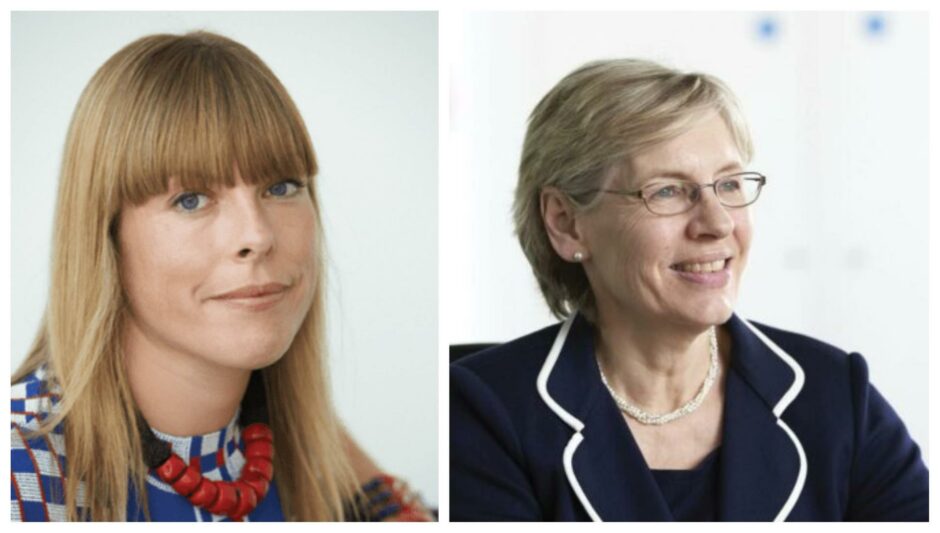 A senior figure at Shell (LON: SHEL) has been unveiled as the new chairwoman of an industry body dedicated to improving the gender balance in the energy industry.
Katie Jackson will take up the reigns at POWERful Women from May 1 as she replaces Ruth Cairnie, who is stepping down after holding the role since 2015.
POWERful Women co-founder, Laura Sandys said: "We are delighted to have someone of Katie's calibre joining POWERful Women as Chair at this pivotal time in the energy sector, when we need to be working to cultivate the very best, diverse talent for the challenges ahead."
Ms Jackson is currently executive vice president for acquisition, divestment and new business development at Shell.
She started her career as a drilling engineer at the oil giant in 1994.
Since then Ms Jackson has worked in oil and gas corporate finance with UBS in London and Houston, was VP for corporate development at Anadarko and held SVP roles in corporate M&A and development & production at Equinor.
She also held the role of EVP for global business development and strategy at BG Group, which was acquired by Shell in 2015.
Ms Jackson, who holds an MA in pure and applied biology from Oxford University, is a non-executive director of the specialist engineering group IMI.
In the 2021 non-executive director awards she was shortlisted as an 'NED to watch'.
Ms Jackson said: "I am delighted to be appointed chair of POWERful Women at an exciting and important moment in the energy transition and when diversity and inclusion are more important than ever. I look forward to working with the Board, the team and the whole POWERful Women network, from company leaders to the many amazing women working in energy, to achieve our goals."
Outgoing chairwoman Ms Cairnie said: "It has been a real privilege to chair POWERful Women since soon after its inception. I got involved because of the very poor representation of women in energy, and my strong conviction that improving diversity would be instrumental in stepping up to the challenges the sector faces. I am pleased to hear more voices embracing this view and getting to grips with the steps to drive real change, faster. I am thrilled to be handing over to Katie, who will be a marvellous Chair as POWERful Women moves on to its next phase."
POWERful Women is a professional initiative working to increase the representation of women at the top of the UK energy industry.
It is aiming for 30% of executive director roles and 40% of middle management roles to be held by women by 2030.
The industry body will publish its annual statistics, detailing the latest figures for women in board, executive director and executive pipeline roles in the top 80 energy companies, later this year.
Commenting on Ms Cairnie's departure, Baroness Verma, co-founder of POWERful Women, said: "Ruth has been a thoughtful and dedicated Chair of Powerful Women; I have great admiration for the way she, through her knowledge of the energy sector and her relationships with sector leaders, has ensured that POWERful Women is recognised for its advocating role for greater senior female representation in the sector. When Laura Sandys and I founded POWERful Women, we both knew how much work was needed to make sustainable and meaningful inroads for real change. I want to thank Ruth for her hard work and wish her every success for the future."
In the seven years since POWERful Women began collecting data, the percentage of women in board and executive director roles has risen from 9% and 6%, respectively, to 24% and 14% in 2021.
But despite the progress the group says it remains "too slow", particularly for executive director roles.
And it demonstrates that more needs to be done to reach POWERful Women's goals and move towards gender balance in the UK energy sector.
Nick Wayth, chief executive of the Energy Institute and board member of POWERful Women added: "The Board of POWERful Women and our whole team look forward to working with Katie to achieve a step change in gender diversity and inclusion in the UK energy industry – essential for the successful delivery of the transition to Net Zero. Katie has a strong track record in energy sector senior leadership around the globe and a passion for greater diversity and inclusion, making her ideally suited to the role."