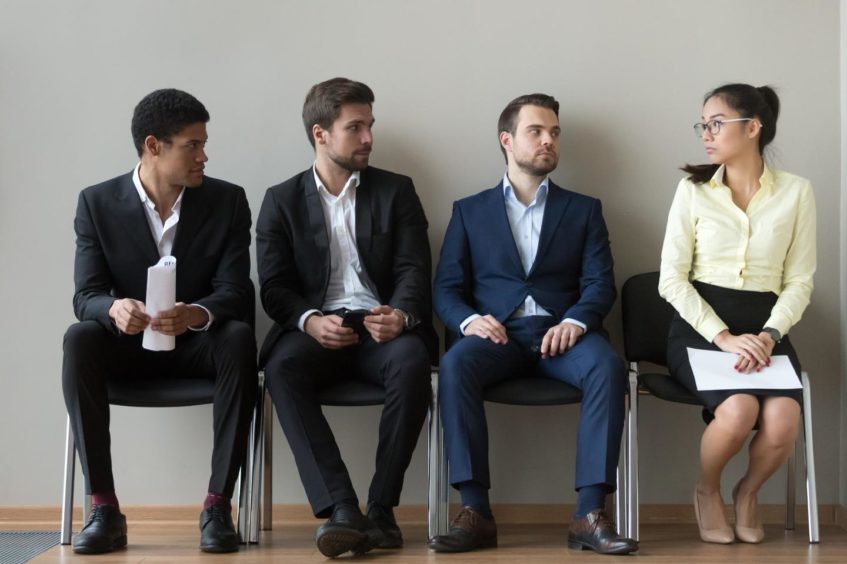 The UK energy sector has been warned that an alarming lack of progress on gender diversity in its senior ranks threatens to derail its transition to net-zero.
New figures show that women hold just 24% of all board seats and 14% of executive director positions at the top 80 "most significant" energy employers.
Sixty-two of the companies had no women at all in executive director roles, said industry body POWERful Women (PfW) and professional services firm PwC, unveiling their latest annual report today.
Twenty-eight percent of companies (22) still have no women on their board.
The statistics did appear to point to a slight improvement on 2020, when women occupied 21% of board positions, and 13% of executive director seats.
However, a spokeswoman for PfW explained that the criteria for including companies in the study had been "slightly adjusted" for this year.
Taking this into account, "very little actual progress" has been made, she said.
The energy sector remains well below a government-backed target of having one-third of FTSE leadership positions occupied by women by 2020.
And employers also have a long way to go before they can satisfy PfW's target of 30% for women in executive director roles by 2030.
Companies were slammed for stubbornly "ignoring" the vast pool of female talent that would inject innovation and creativity into the industry.
PfW chairwoman Ruth Cairnie lamented that the industry was still "woefully" lacking in diversity, which she said did not bode well for success in the "urgent" race to net zero.
She said: "We need to deliver diversity much faster if our sector and our economy are going to be fit for the future."
UK Energy Minister Anne-Marie Trevelyan said talented female minds would help the industry transition and that diversity and inclusion had to be "high up on the agenda".
PwC energy partner Elisabeth Hunt said the energy sector could only transform successfully if it harnessed the entire talent pool.
She added: "It's perhaps understandable why progress towards diversity targets has stalled in the last 12 months as it's been one of the most stressful times this industry has even seen.
"This should not preclude, however, the need for boards to react now, looking at their composition and whether they are best positioned to guide their companies into a post pandemic and decarbonised future that will look very different to the past."
Craig Shanaghey, chairman of the OGUK Diversity and Inclusion Task Group, welcomed the findings, which he said reaffirmed the need for the sector to become much more inclusive.
He said: "This view is supported by the D&I Task Group's recent survey, which identified that having more diverse leadership was a key, influencing factor in creating more diverse and inclusive workplaces.
"As the eyes of the world turn to the UK in the year of COP26, it is vital for us to make this much needed change a reality.
"It is only by unlocking the potential of everyone, and harnessing diversity of thought and disruptive thinking, that we will achieve the ambitious targets our industry has set itself as we move at pace towards a net zero future."
OGTC chief executive Colette Cohen said the data clearly highlighted that the sector was not meeting its own expectations.
Ms Cohen said: "I'm encouraged by the strength and depth of female leadership in Aberdeen, it shows inspiring female leaders thrive when given an opportunity. However we need to do more.
"To reach gender parity, we need a mind-shift, men need to become better champions of diversity and allies of their female colleagues.
"Awareness of the issues and hurdles isn't enough. We need to see active involvement in initiatives, with male advocates playing a key role in accelerating the D&I mission.
"This is a major opportunity for the 21st Century and in tackling climate change where diversity of thought is essential for us to succeed."
Karen Blanc, chairwoman of Aberdeen-based Axis Network, added: "Progress on diversity in the energy industry has been disappointing but while the numbers don't lie, they don't tell the whole story.
"The companies we work with have maintained a strong commitment through the pandemic to building a truly inclusive culture.
"In fact, we strongly believe that every organisation, regardless of size, can take tangible steps that benefit gender balance along the whole pipeline; including following a strategic plan to deliver positive change and transparently communicating progress with your workforce."