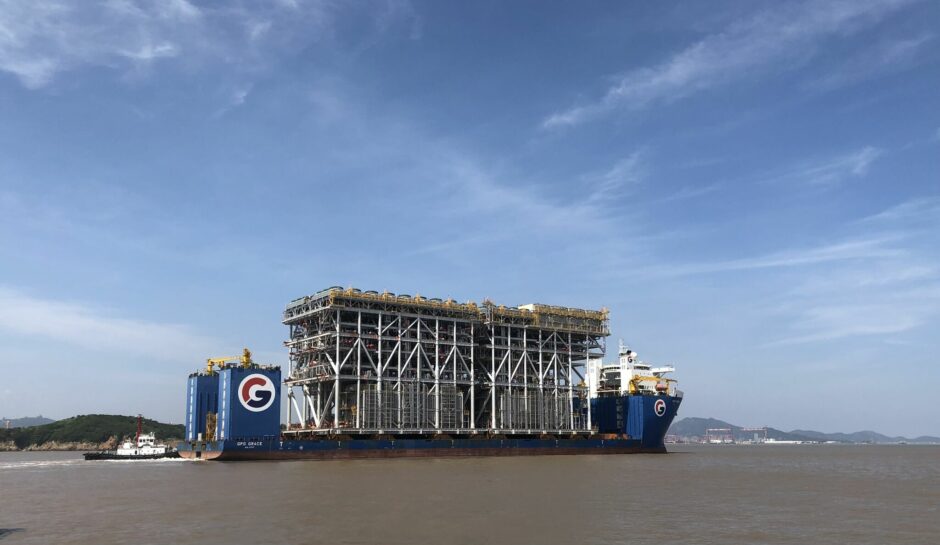 Technip Energies may have to considerably slow construction for Novatek PJSC's Arctic LNG 2 project because of the latest European Union sanctions against Russia for invading Ukraine.
The prospect is a blow for Netherlands-based Technip and the Russian energy company, which is developing the giant export terminal for super-chilled liquefied natural gas.
"The EU sanctions now target LNG goods, and LNG technology and services more directly, making the execution of the project more complicated, even maybe highly complicated," Technip chief executive officer Arnaud Pieton said on a conference call Monday.
In a statement published earlier Monday, the company said it expected to fulfill contractual obligations while complying with sanctions.
While the engineering company is seeking more information about the EU sanctions imposed earlier this month, Technip already is "particularly cautious" about spending any more money on Arctic LNG 2, Pieton said. It's been "working toward an orderly handover of the project" to Novatek.
Novatek holds 60% in Arctic LNG 2, with the remaining shareholders including French oil major TotalEnergies SE, as well as Chinese and Japanese firms.
Technip booked 445 million euros ($478 million) of revenue from the project in the first quarter, but investors shouldn't assume a similar amount in the second quarter, Pieton said. Beyond the end of June, "it's hard to assume that we can have anything done," he said. Technip shares were trading 6.6% lower at 4:42 p.m. in Paris.
Assuming no further sanctions targeting LNG or Novatek, the Russian company could find a way to complete, or at least partly complete, one of the three liquefaction plants planned at the site, Pieton said. Construction probably won't "progress in the same way" for the other two, and any future sanctions could completely end Technip's involvement in the project, he said.
Pieton said he was optimistic that Europe's search for energy supplies to cut its dependence on Russian fuels will accelerate the development of LNG projects elsewhere, including the Middle East and North America.
"Pre-war, Russia was forecast to supply meaningful incremental LNG over the coming decade, which may now be compromised," Pieton said. "For Europe, to cut its dependence on Russia gas, massive investment will be required."
Recommended for you

Baker Hughes admits shipping equipment to Russia following calls to ban exports