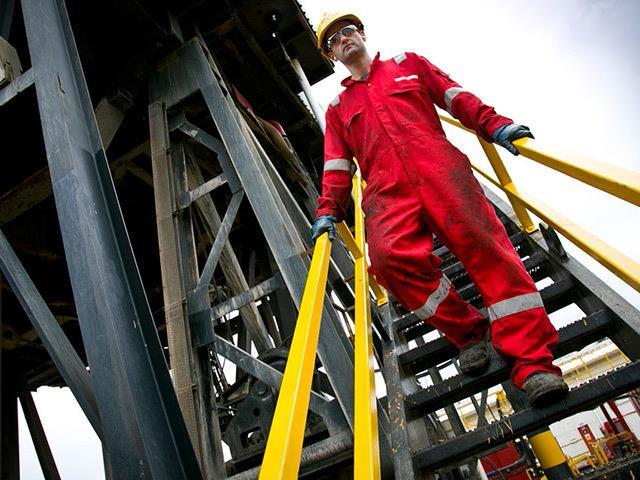 An imbalance between supply and demand in the energy labour market could send wages through the roof, the head of a leading skills body has projected.
New recruits are needed to "make up the shortfall" and it needs to be made easier for workers to move between sectors, Chris Claydon, chief executive of the ECITB, told the East of England Energy Group's Southern North Sea conference.
Labour markets are currently "tight" across the globe and unemployment in the UK is the "lowest it has been" since the 1970s.
At the same time – with the transition gaining momentum and industry squaring up to a large maintenance backdrop – there are a growing number of projects.
Such a "significant change" is causing widespread ripples across the industry and a "potentially very big" labour shortage looms.
"It is highly likely to occur," said Mr Claydon, "and as I said, it is set within a tight domestic labour market, set within a tight global labour market."
He added: "Collaboration is going to be absolutely key to this. It is a natural instinct when the labour market tightens, for sectors to try and put their arms around their workforce and establish barriers to transferability.
"A tight labour marker increases the need for collaboration, otherwise the skills won't be available to deliver projects, we'll get excessive wage inflation happening as people get poached. We're seeing it already now, with an outflow to other countries, especially in the Middle East, based on high wages."
He added: "It means that a focus on retaining and developing the existing workforce must sit alongside an increase in new entrants from a wide demographic spread."
Concerns about an upcoming skills shortage in oil and gas and renewables are well documented.
Subsequent downturns means tens of thousands of industry jobs have been lost in recent years, and figures suggest that interest from students in conventional energy is declining.
Mike Tholen, sustainability director at trade body Offshore Energies UK (OEUK), said: "We are going to need many, many new people – many more than we've got now. The one challenge is that everyone expects this all to happen tomorrow morning, but the journey to repurpose and reskill our economy, and to find new opportunities for investment will take time. It will be a bumpy road.
"Not all new wind developments will happen tomorrow, we don't have the skills we need now, and we need to find a way to bridge all of those gaps at a time when people are going to be concerned about the cost of energy."
Recommended for you

ECITB boss charts path for £70m transition skills drive