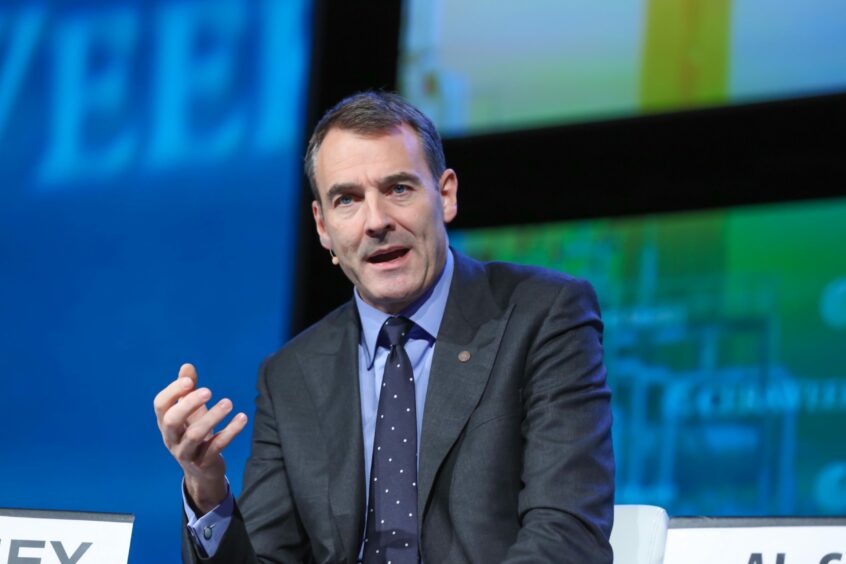 BP's chief executive has been in attendance at COP 27 as an official UN delegate for the west African nation Mauritania.
BP said its boss, Bernard Looney, was invited by the Mauritanians for a signing ceremony and is no longer in attendance at the climate conference, held in Sharm El-Sheikh, Egypt.
Mr Llooney has had access to the Blue Zone at the conference, an area reserved for government delegations and negotiations.
Throughout this year's climate conference, there has been controversy surrounding major fossil fuel companies being in attendance with numbers rising considerably from Glasgow's COP 26.
BP say Mr Looney was there to sign a "significant agreement on hydrogen", the BBC reported.
The BP boss and four others from the oil major were set to sign a deal for green hydrogen facility in the west African country.
BP is looking into building solar farms to power this proposed gree hydrogen plant.
"As part of this, Bernard was invited by the Mauritanian delegation to join a meeting and signing ceremony alongside COP27 for the significant agreement," BP said in a statement to the BBC.
The British oil major has made significant investments in the country recently.
This follows Scotland's first minister, Nicola Sturgeon calling for world leaders to take "meaningful steps" towards the goals agreed upon at the COP 26 in Glasgow.
The first minister said: "For many countries, particularly in the global south, this must be the COP where the global north not only deliver on our promises to finance adaption and mitigation, but recognises the need to address the loss and damage experienced by countries already impacted by climate change."
Recommended for you

Video: The search for BP's CEO, who's in the running?