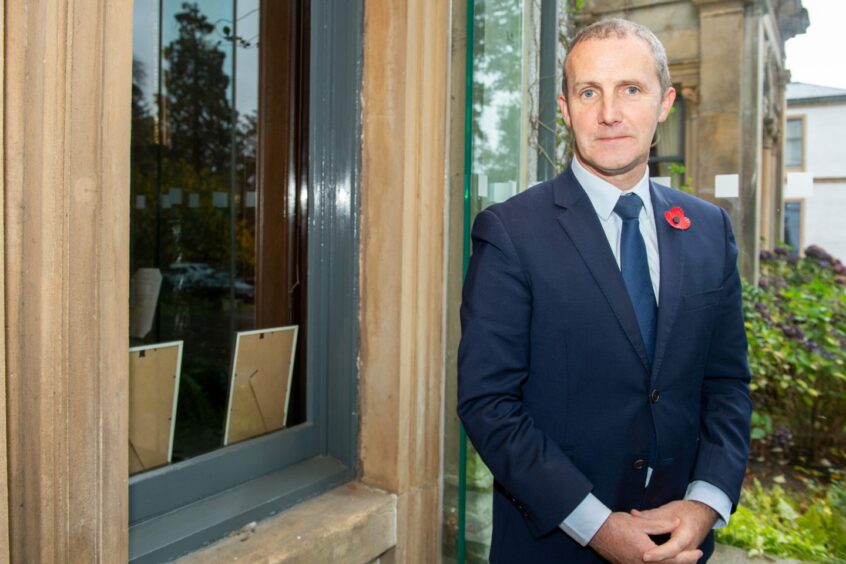 In the opening plenary session of Aberdeen Renewable Energy Group's (AREG) Energy Futures conference, panellists agreed that the key to energy transition is "collaboration".
The event took place in Aberdeen's P&J Live and hosted opening remarks from co-leader of Aberdeen City Council, Ian Yuill and cabinet secretary for net zero, energy and transport, Michael Matheson.
Both politicians discussed energy transition in Aberdeen, with councillor Yuill highlighting the Granite City's fleet of 85 hydrogen-powered vehicles.
He also mentioned what a successful green freeport bid could do for the city in terms of employment opportunities and how it could accelerate the north-east of Scotland's energy transition.
Matheson pointed out that Aberdeen has a "spectrum of knowledge and expertise" which is "critical to supporting the energy transition".
The cabinet secretary went on to say "Where better to discuss transition than in Aberdeen?"
He described how his point of view regarding hydrogen has changed over the past 12 months.
He said that this time last year he "was unsure of how important hydrogen was".
Matheson said that the Russian invasion of Ukraine has highlighted the importance of the energy source, saying that both low carbon and green hydrogen have their role to play in the energy transition.
The Scottish Government politician said that he believes Scotland, and more specifically the north-east, can be one of the major producers of hydrogen and the country could become a major exporter of the fuel source.
Plenary Panel
AREG chief executive, David Rodger, chaired the event's opening panel, playing host to Mr Matheson, acting chief executive at OEUK, Mike Tholen, Port of Aberdeen chief executive, Bob Sanguinetti, head of space applications initiatives at the European Space Agency, Davide Coppola and Chief Executive of ETZ, Maggie McGinlay.
The panel closed with Mr Rodger asking the panellists for one word to summarise what is needed to achieve the energy transition.
Matheson, Sanguinetti and Coppola all agreed that the answer to this question is "collaboration" with Ms McGinlay adding that "confidence" is also needed.
During the panel Mr Matheson highlighted that energy transition will only go some of the way to meeting Paris Agreement targets, and that human behaviour needs to change.
"Around 60% of the things that have to change for us to achieve our targets involve behaviour change, we need to do things differently," the cabinet secretary said.
"Don't expect technology to solve the problem, it will be crucial and can contribute towards it, but real change will have to come from an individual level. That involves you and I changing how we go about things."
North East projects
While in the Granite City, Matheson brought up the Aberdeenshire carbon capture and storage site, Acorn.
Currently under development, Acorn is expected to create and support thousands of jobs, offering alternative employment to oil and gas workers as the North Sea winds down.
Earlier this year the Acorn developers said that it hopes the scheme can be online by 2027 but are wary of further delays to government support packages.
The project was passed over for so-called "Track 1" CCS funding last year, in favour of rival bids from the East Coast Cluster and HyNet, which are now aimed at being operational by the middle of this decade.
The project is currently the "reserve" candidate and is thought to be a top choice for the upcoming "Track 2" process.
However, backers are concerned that any delays will set the sector back considerably.
Matheson said: "Technologies around things like the Acorn project will play a really important role in helping us to meet our 2015 target here in Scotland.
"I think what's unique for something like the Acorn project is it has the potential to be utilised by Scotland and in exception to other projects, it has the import facility which can import carbon from other parts of Europe so it can play a part to decarbonise other parts of the European economy."
Recommended for you

SSE pledges £100m for major Scottish pumped hydro site