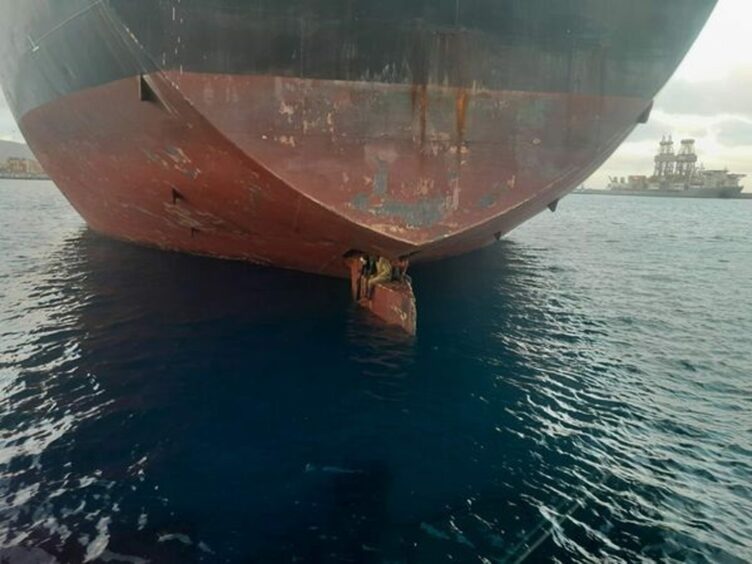 The Spanish Maritime Safety and Rescue Agency saved three stowaways from Nigeria who hitched a ride on the ALITHINI II's rudder as it journeyed to Gran Canaria.
The migrants weathered a 2,700-mile journey that took 11 days.
They were taken to a hospital in Gran Canaria after showing symptoms of hypothermia, dehydration and disorientation.
Two of the men have since been deported back to Nigeria, while the third recovers in hospital.
Photos of the rescue have circulated around the globe with news sites picking up the story – the Spanish Coastguard has said "the photo has gone around the world."
The rescue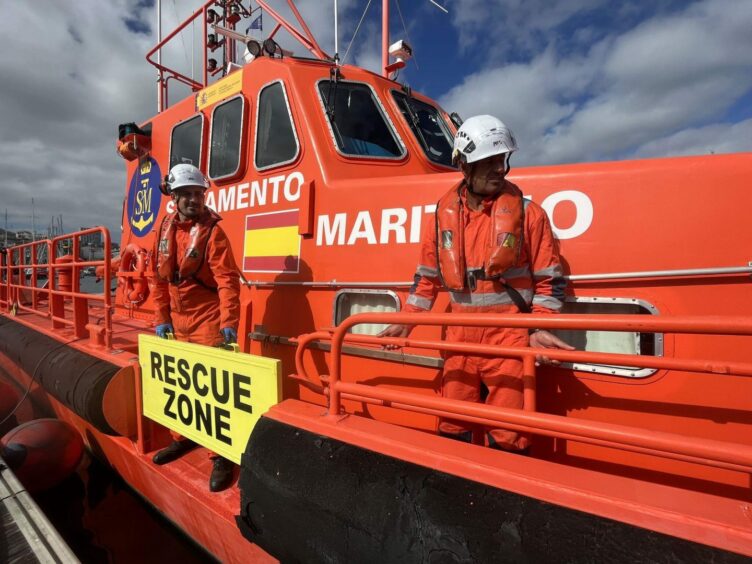 The Spanish coastguard's Salvamar Nunki vessel and its crew saved the men from the rudder of the tanker.
"Usually, we take those photos to keep as documentation, if we can," said Orlando Ramos Alayon, skipper of the rescue vessel.
"The real work, the work that matters, is saving those three lives. Making a that would not endanger their lives to achieve the transhipment of people who come without strength, weak, with hypothermia."
Alayon's crew, sailor Juan Carlos García and mechanic Gabriel Ponce, have been described as "highly qualified" for the situation by the Spanish Maritime Safety and Rescue Agency.
This is not the first time that the rescue vessel has made headlines.
In 2021 the Salvamar Nunki was responsible for the evacuation of the 59 passengers onboard the Bentago Express ferry as it was stranded at the entrance of the Port of Las Nieves.
The Spanish coastguard said: "The Nunki has many miles left to sail and many lives to save."