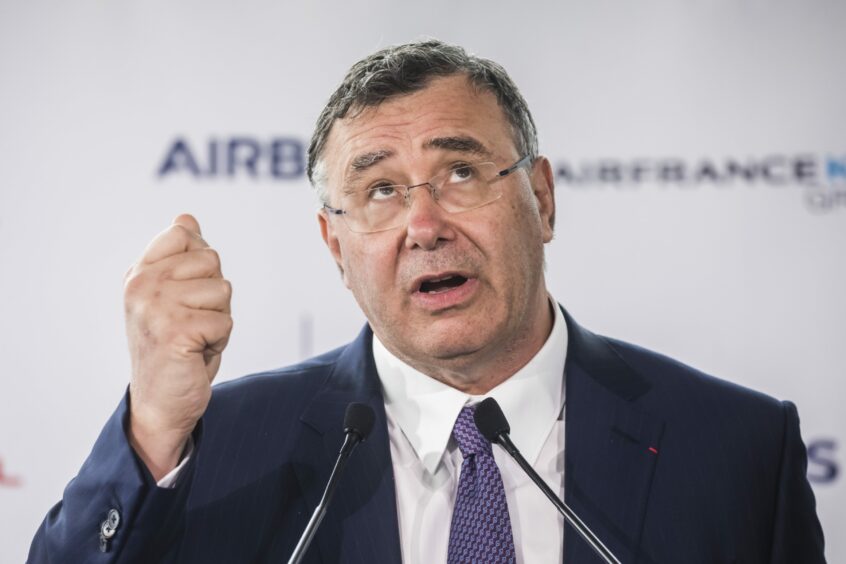 TotalEnergies posted net income of $20.5 billion for 2022, up 28%, while adjusted EBITDA reached $71.6bn, up 69%.
Its adjusted net income was $36.2bn, double the $18.06bn it reported in 2021.
The company produced 2.765 million barrels of oil equivalent per day in 2022, down 2% from 2021. However, in the fourth quarter of 2022, it produced 2.812mn boepd.
The company paid $33bn in taxes in 2022, more than double the $15.9bn it paid in 2021. This was an effective tax rate of 40.9%.
The French supermajor said it expected to pay $400 million under the UK Energy Profits Levy (EPL) in the fourth quarter, bringing the full-year impact of the windfall tax to an expected $1bn.
Chairman and CEO Patrick Pouyanné said while prices were down in the fourth quarter, refining margins stayed strong in supply-constrained markets. This "favorable environment" saw Total report "cash flow of $9.1 billion and adjusted net income of $7.6 billion" for the fourth quarter.
In the downstream, Total reported $1.82bn in adjusted net operating income, up 76% year on year. The total for the year was $8.85bn, from $3.53bn in 2021.
Big hits
The results came despite major impairments. Total took an impairment loss of $15.67bn for the full year, including $14.8bn on Russia and a $1bn impairment on its withdrawal from the US' North Platte. In the fourth quarter, it took a $4.1bn impairment on the deconsolidation of Novatek.
Exploration and production for the quarter was flat, at $3.5bn, although cash flow was $4.04bn down from a $8.62bn for the fourth quarter of 2021. Pouyanné called out discoveries in Cyprus, Brazil, Namibia and Suriname in 2022.
This year, the company expects net investments to reach $16-18bn, of which $5bn is dedicated to low carbon energy.
In 2022, it paid out 37.2% of cash flow to shareholders, 36% to investments and 27% to paying down debt. The Total board has set out a plan to increase the dividend for 2022 by 6.5%, which comes in addition to a special 1 euro dividend in December. It aims to pay back 35-40% to shareholders in 2023.
Adani go slow
Pouyanné, in comments to reporters, said the French company had not yet signed a hydrogen deal with India's Adani Group. Total sketched out the green hydrogen plan with Adani in July 2022.
The plan was for a facility capable of producing 1 million tonnes per year by 2030.
"Nothing has been signed … and for now it won't be signed," Pouyanné was quoted by the Financial Times as saying.
The French company defended its deals with Adani last week. A US short seller, Hindenburg Research, published a report raising a number of concerns around shortcomings at the Indian conglomerate on January 24.
Updated at 12:17 pm with Adani hydrogen delay.
Recommended for you

Harbour Energy sees profits 'wiped out' by windfall tax