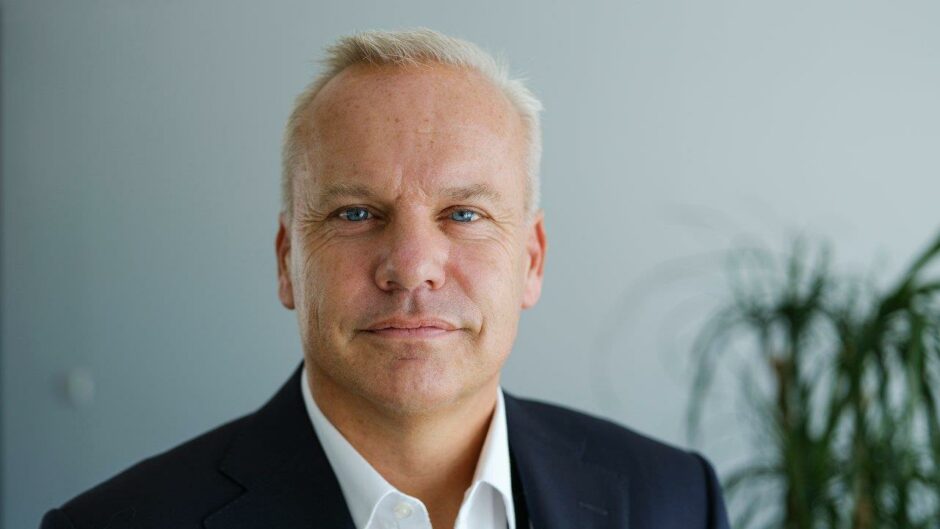 Equinor (OSLO:EQNR) joins other energy giants to post record profits for 2022, prompting a further ramp-up in share buybacks.
The Norwegian energy group reported adjusted earnings of some $15.1 billion for Q4 2022 on the back of weakening gas prices, though it remained above analyst expectations and level with its performance in the prior year.
Yet volatility and soaring energy prices through 2022 propelled the group's full-year, pre-tax profits to a whopping $78.6 bn – more than double the $31.5bn reported in 2021.
After tax, adjusted earnings amounted to around $5.8bn for Q4, or $22.7bn for the year.
However, its rising profits have drawn the ire of campaigners who point to soaring energy bills as the chief driver of the rising cost of living.
President and CEO Anders Opedal said: "Equinor is uniquely positioned to provide energy and contribute to decarbonisation, while delivering strong returns."
"In 2022, we responded to the energy crisis and contributed to energy security. With strong operational performance, we delivered record results and cash flow from operations. We stepped up capital distribution to shareholders, while continuing to invest in a balanced energy transition and contributing to society with high tax payments."
Given the strong earnings and outlook, Mr Opedal said the group would look to "step up" its capital distribution, which is now expected to total $17bn in 2023.
This includes the approval of an ordinary cash dividend of $0.3 per share for Q4 – up from $0.20 per share in Q3 – plus an extraordinary cash dividend of $0.60 for Q4 based on earnings and the group's "robust financial position."
A $1.2bn share buy-back programme will also be extended in the coming year up to $6bn for full-year 2023.
Production performance
In production terms, total equity output slid last quarter to 2.04 million barrels of oil equivalent per day (boepd), down from 2.15 million boepd in Q4 2021.
Equinor pointed to turnarounds in the US offshore, its exit from Russian assets and deferral of gas production from the Norwegian continental shelf (NCS) to periods with higher demand.
The previous quarter also saw the group start up the Peregrino phase 2 project in Brazil as well as Askeladd, Johan Sverdrup Phase 2 and Njord Future in Norwegian waters.
In its renewables segment, its newest floating offshore windfarm – Hywind Tampen – in Norway generated first power in the fourth quarter and will be completed in 2023.
Equinor completed five exploration wells offshore with one commercial discovery in the quarter and four wells were ongoing at the quarter end.
Q4 also saw the company recognise a net impairment reversals of over $1bn, including nearly $750m related to Mariner in the UK.
Downgraded in early 2022 due to seismic reinterpretation, it said reversal is mainly due to optimisation of the field's production profile and higher prices, supported by a slight increase in reserves estimates.
On emissions, it pointed to progress at several projects, and achieved an average emissions intensity of 6.9 kg per barrel of oil equivalent for 100% operated production in 2022.
Looking ahead, the group affirmed it would continue to "invest and optimise" in its oil and gas project portfolio to maintain "a long-term reliable energy supply with low emissions" from production and expects 3% production growth this year.
Its oil and gas portfolio coming on stream within 10 years has an average break-even price of around $35 per barrel, an internal rate of return of around 30%, an average pay-back time of about 2.5 years and an upstream CO2-intensity of below 6 kg per boe.
Organic capex spend for the year is estimated at $10-11 bn, and an annual average of around $13bn for 2024-2026, while forecasts anticipate around $20bn in average annual cash flow from operations after tax towards 2030.
Protests over 'shocking' profits
The state-backed firm is set to face protests in Aberdeen and London today in response to its results, and its plans for the Rosebank field west of Shetland.
Tessa Khan executive director of Uplift said: "Few people in the UK have heard of Equinor, but this is who we buy more than a quarter of our gas from, a habit that is costing us not just billions of pounds but now lives and livelihoods.
"While Equinor rakes in these shocking profits – more than those of BP and Shell combined –pensioners in the UK are having their homes broken into by debt collectors or, worse, cut off because they can't afford their gas bill. Over 1,000 people died in England as a result of living in cold damp homes in December. Equinor has got rich on the back of the suffering of millions of people in the UK."