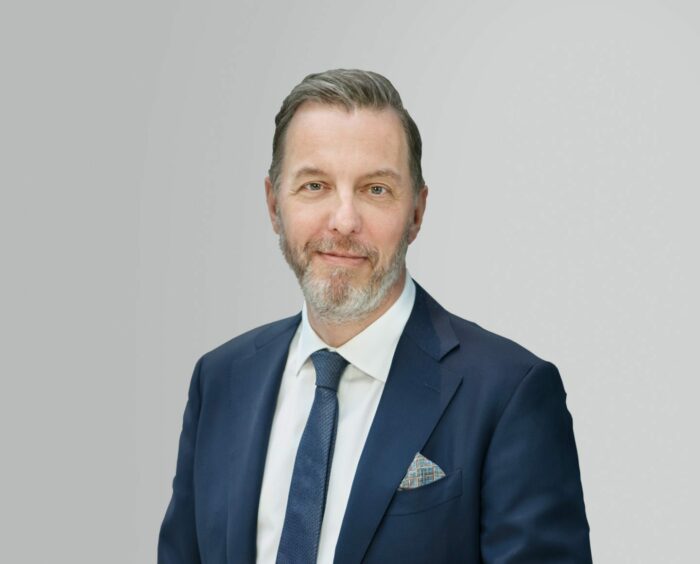 CHC Helicopter has named the former head of Maersk Drilling as its new CEO.
Jorn Madsen, who led the Danish drilling firm until its merger with Noble last year, is taking the top job at the Texas-headquartered helicopter firm.
CHC said its current CEO David Balevic has resigned from his position as president and CEO after three years in the job.
Mr Balevic said: "It has been my privilege over the last three years to lead and serve an incredible organization.
"During this time, we have restructured our balance sheet, strengthened our operational capabilities, and positioned the company for future success. It is time for me to move on to my next challenge, and I do so with full confidence in CHC's bright future."
CHC chairman Harry Quarls said: "On behalf of the Board, I would like to thank David for his many contributions to CHC, starting in May 2015, as SVP of Engineering and Operations, and then as President and CEO in 2019. Dave has led CHC through challenging times and has been instrumental in positioning the company for future growth and success.
"We welcome Jørn Madsen as David's successor. The Board will work closely with Jørn to drive performance and continued growth."
CHC, which has around 300 people in Aberdeen, is one of four helicopter operators for the UK North Sea.
It recently announced the sale of Babcock's helicopter business – which it acquired in 2021 – to South African firm Ultimate Aviation Group after an order from competition authorities.
Maersk Drilling, meanwhile, is now part of Noble Group following its merger in October.
Mr Madsen said: "I relish the opportunity to lead CHC Helicopter at this pivotal moment in the company's rich history. I come from an industry which shares common cultures and customers, and I share CHC's unwavering commitment to safety, quality and service.
"I look forward to meeting our frontline teams who deliver for CHC customers, across six continents, under the most challenging conditions, every single day."