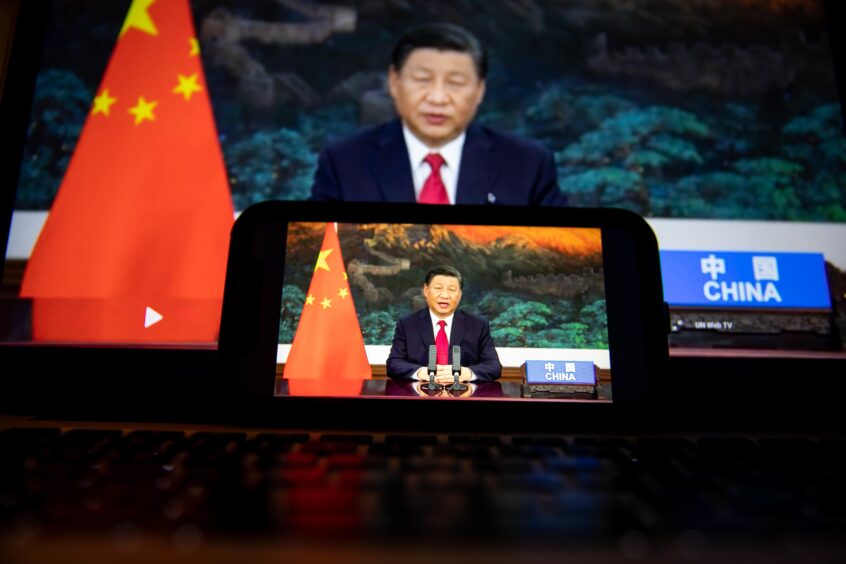 Chinese leader Xi Jinping pledged to deepen ties with Tehran after meeting Iran's President Ebrahim Raisi in Beijing, weeks after the US said it would increase pressure on China to stop buying Iranian oil.
Raisi's trip, the first by an Iranian president since his predecessor Hassan Rouhani in 2018, also comes amid signs of tensions between Tehran and Beijing after recent complaints from Iran about a lull in bilateral ties between the two. The US meanwhile wants to enforce sanctions on Iranian crude exports to curb the Islamic Republic's nuclear activities.
"China will unswervingly develop friendly cooperation with Iran no matter how international and regional situations change," Xi said during a meeting with Raisi in Beijing on Tuesday, according to China's state broadcaster. He didn't directly mention oil trade.
Shortly before leaving for Beijing on Monday, Raisi said there was a "serious regression" in his country's relationship with China and that economic and trade ties had been unsatisfactory, according to the state-run Islamic Republic News Agency.
Last month, an Iranian trade official said Russia had officially overtaken China as Iran's biggest foreign investor.
Oil, Nuclear
China is still Iran's largest buyer of oil and one of the main negotiating powers in the stalled talks to revive the 2015 nuclear deal. China's oil market is making a comeback this year after the government abruptly ended its growth-sapping Covid Zero restrictions.
Last week, the US sanctioned three firms in Singapore and Malaysia for their roles in allegedly facilitating the sale and shipment of millions of dollars worth of petroleum and petrochemicals on behalf of a company with known connections to Iran.
On Monday, Raisi said he wanted to address the status of a major, 25-year strategic pact that was agreed in 2020 and has yet to be implemented. Xi said China was willing to start the plan, without giving any details and pledged to raise agricultural imports from Iran and increase trade in industry and infrastructure.
Xi didn't stop in Iran when he visited Saudi Arabia in December, something he did on a Middle East tour in 2016. Instead, Beijing sent Vice Premier Hu Chunhua, who had recently been removed from the top echelons of power.
Several Iranian lawmakers and officials heavily criticized the trip after Xi released a joint statement with the Sunni kingdom that referred to Tehran's "destabilizing regional activities" and its "support for terrorist and sectarian groups."
At the time, Iran was dealing with widespread street protests that have since ebbed following a violent government crackdown. During Hu's visit Iran hanged the second of four people over the long-running unrest sparked by the death of a woman in police custody in September.