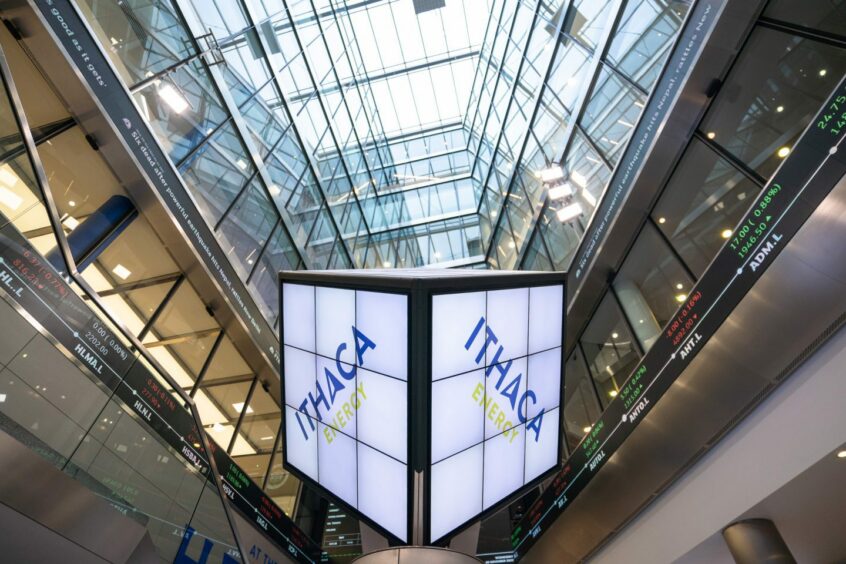 Ithaca Energy (LON: ITH) is to join fellow North Sea operator Harbour Energy (LON: HBR) on the second rung of the London Stock Exchange's index.
From March 20, the oil and gas firm will be promoted to the FTSE 250 directory, after going public in the UK capital in November last year.
It follows the latest FTSE quarterly review, in which companies are relegated from and upgraded to the index.
North Sea independent Ithaca began trading on the London Stock Exchange on November 9, with a market value of £2.45 billion.
It was the largest initial public offering (IPO) for the UK last year, and the first for any exploration and production company for five years.
Shares opened trading at 244.95 pence, below the offer price of 250 pence, but raising £288m to pay down debt.
At the time, company chairman Gilad Myerson said the IPO was "recognition from investors" of the attractiveness of the market and the company's prospects.
But shares in the firm subsequently dipped, with analysts attributing the drop to decommissioning liabilities and a mature portfolio.
Moreover, much of Ithaca's value is in projects such as Cambo and Rosebank, both of which are yet to reach financial close.
The FTSE 250 encompasses the 101st to the 350th largest publicly-listed companies on the London Stock Exchange.
Ithaca will be in good company on the index, after Harbour Energy, the North Sea's largest producer, was relegated from the FTSE 100 at the end of last year.
The oil and gas company's exposure to the windfall tax, as well as Covid restrictions, were blamed for the demotion, just a few months after it had been elevated to the top brass.
Other energy companies listed on the FTSE 250 include Aberdeen energy services giant Wood Group (LON: WG), Energean (LON: ENOG) and Hunting (LON: HTG).