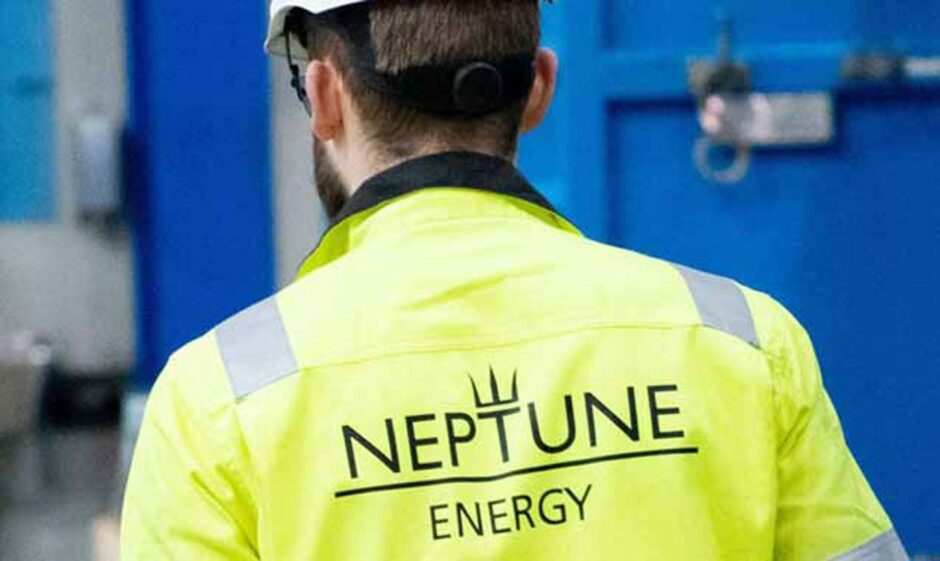 Neptune Energy pulled in pre-tax profits of $3 billion last year as oil and gas prices "soared" across Europe.
But the company says the imposition of windfall taxes makes new projects "economically challenging", meaning they will require "higher rates of return" to receive sign off.
The warning comes on the same day that Harbour Energy said its returns for 2022 were all but "wiped out" by the UK's energy profits levy (EPL).
Last year's profits are more than double the $1.4bn that Neptune reported in 2021, when the oil and gas industry was still recovering from the latest downturn.
After accounting for levies, including the UK windfall tax, the company's profits for the year stand at $924 million, compared to $387m in 2021.
Neptune's revenue for 2022 totalled $4.6bn, up from $2.4bn the previous year, while net debt has been reduced to $1.68bn.
Overall operational and HSE performance last year was "strong", Neptune said, with lower total recordable injury rate and process safety event rate.
Full year production increased to 135 thousands barrels of oil equivalent per day (kboepd) on restart of the Snohvit field, as well as 12 months of production from Duva.
Production guidance for this year is between 150 and 165 kboepd in 2023, supported by Njord ramp-up, as well as the start-up of Fenja and Seagull, the latter of which is in the UK North Sea.
Pete Jones, Neptune chief executive said: "Neptune delivered a strong operational performance in 2022, with further improvements in production efficiency and health and safety.
"Production increased as we supported energy security in Europe and brought Snøhvit back online. We expect production to increase materially in 2023 as we start-up new projects in Norway and the UK, with output expected to reach around 180 kboepd in the second half of the year.
"The imposition of windfall taxes in 2022 has created significant fiscal and political uncertainty in the Netherlands, Germany and, in particular, the UK, undermining investment in these countries and longer-term energy security in Europe.
"We continue to progress our new energy strategy and are prioritising electrification and CCS, which will help us achieve our ambitious 2030 climate targets."
But the UK Government's EPL, as well as similar measures in other European countries, continues to play havoc with energy company's investment plans.
Neptune expects to pay higher cash taxes of around $2.0bn in 2023, with cash windfall taxes and royalties in the UK, the Netherlands and Germany tipped to total $105 million.
Such policies have had a "negative impact on investment intentions", the company said, at a time when Europe is crying out for more energy.
Sam Laidlaw, Neptune executive chairman, said: "The last 12 months have seen a dramatic shift in the geopolitical environment that shapes how energy is produced and used. After Russia's war in Europe it is inevitable that there is a generational redrawing of political and economic allegiances.
"Against a backdrop of underinvestment, lower commodity prices of the last decade have been replaced by surging prices and marked volatility. This is particularly the case with natural gas, due not only to the war, but also increased awareness of its importance in the energy transition.
"Having invested more than $7 billion to transform Neptune over the past five years, we are well positioned for these changes, with a portfolio that now has greater production capacity, more lower carbon development opportunities and a stronger balance sheet."
Touat trouble
One challenging area was Algeria. The Touat processing facility was shut for the year, owing to problems at the mercury removal unit. Operations halted in November 2021, with a plan to restart in September 2022.
This plan failed, though, with Neptune citing a "cold box failure".
The company is working on a remediation plan, which should see exports restart in April this year. It will then ramp up to full capacity in the third quarter.
Neptune reported production of 2,300 boepd for Algeria, which it attributed to compensation for production from the Sbaa field.
The company expects front-end engineering and design (FEED) work to start this year on a second phase for Touat. This would extend the production plateau into the 2030s and involve drilling 16 new production wells.
Updated at 10:11 am with Algeria details.
Recommended for you

Fotla and a delayed Marigold project in the Ithaca Energy FID pipeline