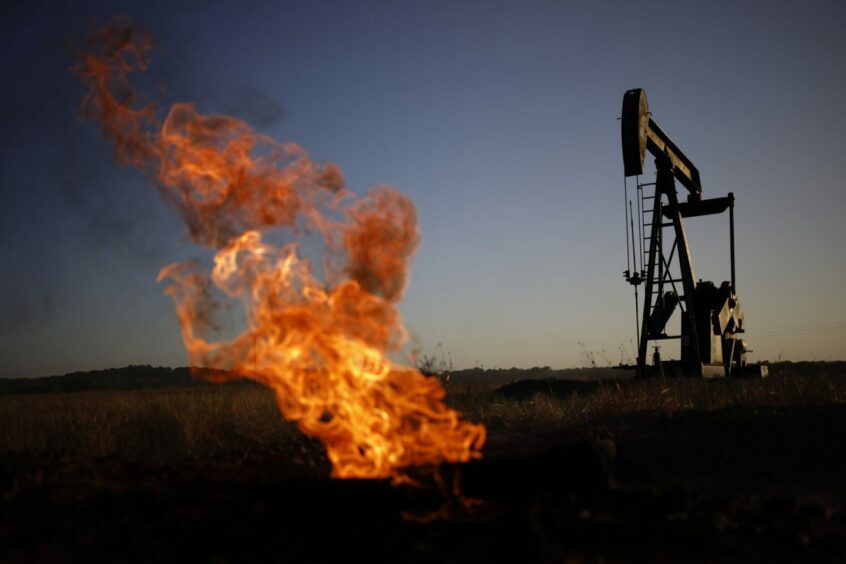 Oil eased after a turbulent session even as a calmer tone returned to financial markets rattled by a global banking crisis, with investors on alert for any signs of fresh trouble that may hurt risk appetite.
West Texas Intermediate dropped to $67 a barrel after swinging in a $3-plus range on Monday to end higher. Regulators and central banks stepped in to try and restore confidence, in part by engineering the takeover of Credit Suisse Group AG by UBS Group AG. In the US, meanwhile, officials are now studying ways they might temporarily expand protection for all deposits.
"These types of crises can impact sentiment, and clearly with the huge selloff we've seen that has been the case," Daniel Hynes, senior commodity strategist at Australia & New Zealand Banking Group Ltd., told Bloomberg television. "The banking crisis is an opportune time for investors if they are looking to reestablish bullish positions in the oil and energy markets."
After trading in a tight range at the start of the year, crude broke lower on the banking turmoil, recession fears, and resilience in Russian flows to hit the lowest since 2021. The risk-off mood drowned out signs of robust Chinese demand, with Trafigura Group flagging positive trends in Asia's top economy.
The banking tremors have boosted expectations that major central banks including the Federal Reserve will slow their pace of monetary tightening even as inflation remains elevated. Fed policymakers decide their next steps on Wednesday, with investors increasing bets on a quarter-point hike.
"Crude remains tied at the hip with the banking world turmoil: if the latter subsides, we can expect oil prices to stabilize," said Vandana Hari, founder of Vanda Insights in Singapore. "The Fed meet is also key. No matter what the decision, it will impact sentiment in the financial markets."
Prices:
WTI for April delivery fell 1% to $67.00 a barrel at 5:36 a.m. in Singapore.
The more-active May contract was 0.7% lower at $67.33 a barrel.
Brent for May settlement shed 0.8% to $73.22 a barrel.
Recommended for you

Oil price continues to climb after OPEC+ production cut