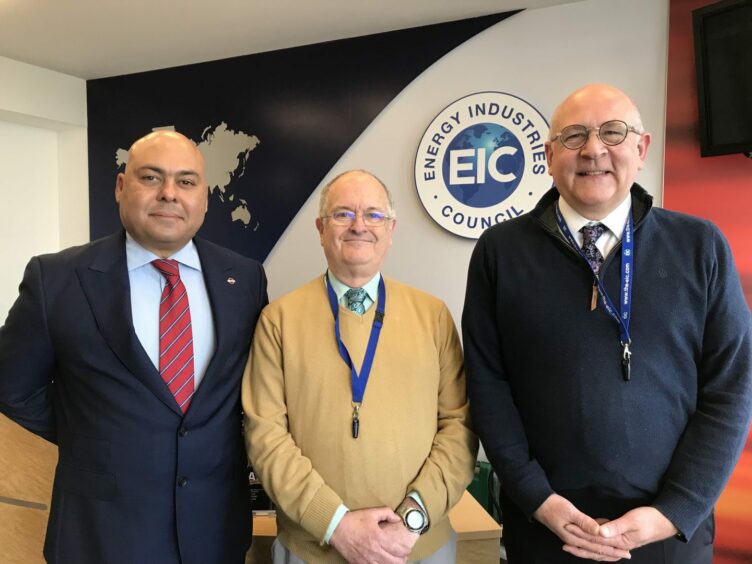 A new chairman has been announced for global trade association the Energy Industries Council (EIC).
Bechtel Limited's supply chain manager, Andy Cuniah will take up the role at the London-headquartered group.
He replaces Hugh Saville, who leaves the EIC just says after it was awarded the prestigious King's Award for Enterprise: International Trade.
In his new position, Mr Cuniah will work towards the organisation's goal of helping its member companies to export, diversify, and grow in a time of global net zero and transition conversation.
He said: "I am excited at the opportunities ahead for the EIC. The EIC has always had a bold ambition, and I look forward to working with our member companies to deliver on our three pillars of Export, Diversify, and Grow. This is more important than ever in a time with a global Net Zero and transition conversation.
"With offices in Rio, Houston, Kuala Lumpur, Dubai and London busier than ever, with the roll out of more countries and areas in EICSupplyMap database of supply chain companies, the organisation is continuing to grow and represent the members at all levels and regions.
"I would like to extend my thanks to Hugh Saville, my predecessor, who has guided the EIC through COVID, lockdowns and the most recent global disruptions."
Mr Saville said: "I am confident that Andy Cuniah's experience and leadership will help the EIC continue its vital work in supporting the energy industry's supply chain interests and promoting energy companies globally. I wish him every success in his new role as Chairman.
"I would also like to thank the entire EIC team and our members for their support and hard work during my time as Chairman. It has been an honour to serve this organisation and work towards advancing the interests of the energy industry's supply chain."
EIC chief executive Stuart Broadley added: "We're thrilled to welcome Andy Cuniah as the new Chairman of the EIC. His experience in the energy industry, combined with his passion for our mission of promoting the UK's energy industry abroad, make him the ideal leader for our organisation.
"We would like to extend our thanks to Hugh Saville for his exceptional leadership during his tenure as Chairman. Over the years, his support has been invaluable in helping the EIC advance the energy industry's supply chain interests and support members. His unwavering dedication has helped navigate disruptions and uncertainties, allowing EIC to continue its crucial work."
The EIC represents over 900 supply chain companies, globally, across the energy industry, and provides a range of services to its members, including market intelligence, export support, and networking opportunities.
It continues to expand its global presence, and last week the organisation announced plans to broaden its operations in Saudi Arabia, with the appointment of the first Saudi-based membership manager.
Established in 1943 by 13 British manufacturers of petroleum equipment, the EIC has since broadened its focus to encompass the entire energy sector, including renewables, nuclear, hydrogen, carbon capture, power, and oil and gas.
Recommended for you

OEUK celebrates those 'driving innovation' with its 2023 awards