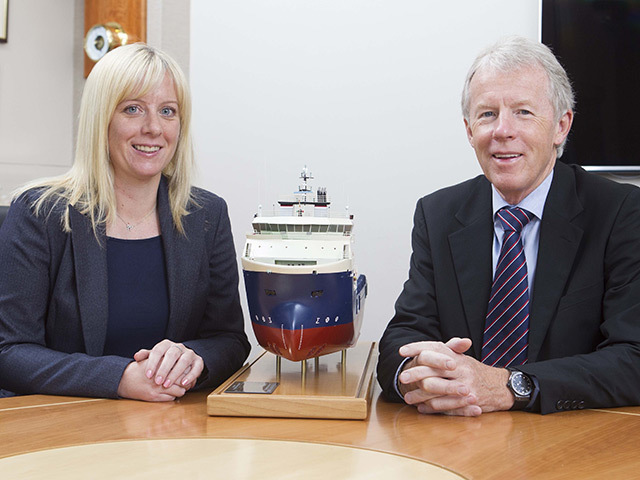 This month, Aberdeen's family-owned Craig Group celebrates 80 years and four generations in the business.
From classic Granite City origins as an owner and operator of fishing vessels, Craig has evolved to become one of the most important and largest boutique shipping companies owned and controlled in the UK.
The company also has a procurement arm, which was retained after a considerable rationalisation of its business portfolio five years ago. This cleared the decks to enable the core business to be further invested in, namely standy vessels (ERRVs) and platform supply vessels (PSVs) in particular.
"We are shipowners first and foremost, plus we have a strong involvement in oil industry procurement," chairman Douglas Craig told Energy.
Despite the emphasis on what is a capital intensive business, the rationalisation coupled with prudent financial control has also enabled Craig's financial gearing to be reduced . . . strategically important to Douglas, who is an accountant by discipline.
A lover of golf, he has spent his entire working life in the business, much of it alongside his father, a legendary trawlerman and cultivator of dahlias, David Craig who died in 2010, aged 93.
To some extent Douglas was overshadowed by David, who remained in the chair until his death; But it is fair to say that he has absolutely earned his leadership of what is one of Scotland's most successful companies.
Moreover, he has the satisfaction of seeing two of his brood of three join the family business. No pressure apparently; it seems that Samantha and Stephen found their own way into the business because that's what they wanted.
The former runs corporate communications, the other is in South Africa as development manager for Craig International Supplies (CIS).
Naturally Douglas hopes their brother Andrew, will join too.
Notwithstanding, Craig has demonstrated that family businesses still have a place in UK corporate culture. Moreover, this Aberdeen family stands alongside the Bibby family of Liverpool in that regard, also the likes of the Damen family who own Damen Shipyards in the Netherlands.
As far as Douglas is concerned, family is best; but he is also backed up by a strong team, not least that pillar of strength, Callum Bruce, who is managing director of the fleet, Craig Group North Star.
Commenting on his familial good fortune Douglas said: "I still feel very young and I'm told that the secret of longevity is not to retire.
"It's reassuring to our clients and staff that Samantha and Stephen have come into the business. That was my hope yet they surprised me when they did.
"Stephen was working for Aker Solutions and Samantha was working for Wood Group. They care a lot about Craig because of their Grandad."
MORE:
See our video interviews with Douglas and Samantha Craig here
So what course is Craig on now? Is it steady as she goes or is there ambition to grow the fleet . . . the wider business?
A start point is that Douglas reckons the company is in very good shape; indeed excelling expectations after a period of heavy investment in new tonnage, with further ships on order.
Over the period 2003-12, some £215million has been ploughed into in 20 new ships and there are six more to come at a cost of £70million.
This is far removed from the days of companies like Craig making do with superannuated side and stern trawlers built mostly in the 1960s.
Craig is the largest wholly-owned boutique offshore services shipping company in Britain. However, Bibby as a shipowner is much bigger overall, but still has a modest offshore fleet.
In terms of fleet size, the Dutch company Vroon is ranked first among ERRV owners, followed by Craig and then the UK arm of American support vessel major Seacor. Other significant players are Esvagt of Denmark and Atlantic Offshore.
The position is very different with PSVs as there is a lot of competition out there.
"We're tendering against 100 companies worldwide; we therefore have a very small share, which means we have to be specialist," said Bruce.
That can mean both vessel specification, for example, Grampian Explorer has a moonpool whereas the other four Craig OSVs do not, and carefully cultivated client relationships, which is something this family enterprise is good at and why the vessels are well booked.
It helps that the fleet is very modern, the latest addition being Grampian Sovereign.
Survey equipped Grampian Surveyor is also competing in a tough market, and yet has work for the next five years thanks to a long-term contract.
There are currently six ERRVs on order, but they are replacements for older units in the 31-strong fleet of emergency response and rescue vessels.
Growing that part of the fleet will be a tough call as the North Sea market is more or less in balance, though that is about to change as some competitors are growing their fleets.
This presents a dilemma as growth can really only come from overseas. Challenging though that is, Bruce is cautiously optimistic.
"I think we're seeing some regions starting to look at the idea of ERRVs; it helps that larger majors are looking at possibly changing global policies (harmonising best practices)," he said. "There shouldn't be dual standards anyway."
As for wider OSV opportunities, Bruce said staying niche is the best way forward and that opportunities currently being evaluated include seismic support.
"It fits well with the size and type of vessels that we have. There is also a need for counter-pollution vessels," he added.
Turning to procurement, Douglas said this part of Craig is doing very well, turning in an annual growth rate of 20% and now worth £48million a year.
"This is high volume, low margin stuff and not capital intensive," said Douglas.
He explained that CIS had been able to build its business based on reputation coupled with oil companies tending to rationalise their supplier portfolios. Indeed Craig has taken on the role of vetting suppliers for BP.
"We're rolling out that (approach) worldwide… it's a natural evolution of supplying oilfields wherever they are," said Douglas adding that Craig had very recently earned the supplier of the year plaudit in Africa at the Oil Africa conference.
The Craig story is set to run a long time yet by the look of it.
Recommended for you
X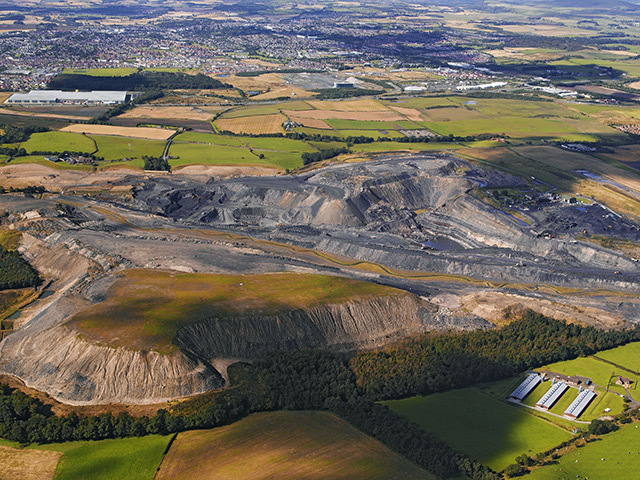 Old King Coal's resurrection