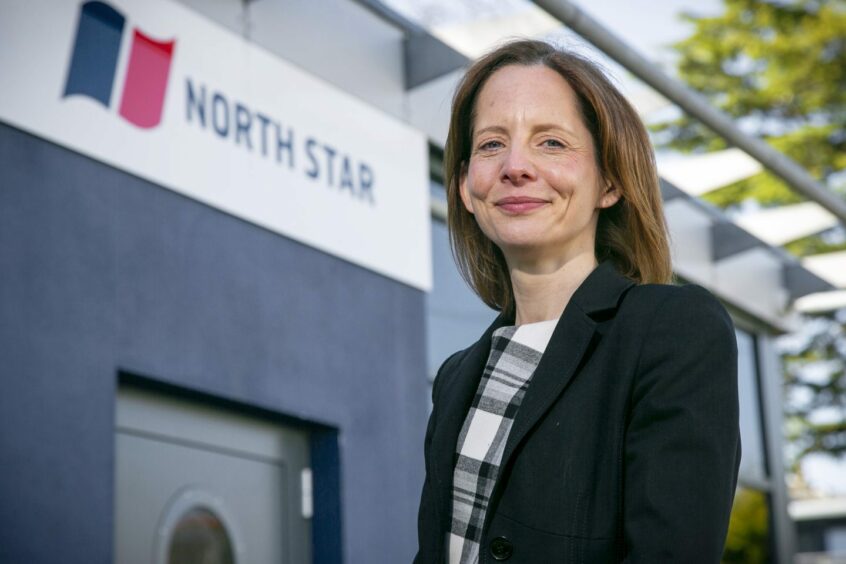 The vessel operator, North Star has appointed Lesley Dunn, to the newly created role of head of financial planning and analysis with the aim of driving growth.
Working out of the firm's Aberdeen office, Ms Dunn will work closely with the company's chief financial officer and chief strategy officer.
She will be charged with the management of lender and shareholder information requirements, including detailed financial modelling, currency and interest rate hedging and cash management, in addition to supporting long-term business planning for newbuild capex approvals and mergers and acquisitions (M&A).
Chief strategy officer for North Star, Fraser Dobbie, said: "Lesley's key skills in creating financial models to support decision-making will be invaluable to the team as we plan our future in the energy industry."
Ms Dunn is a chartered accountant with 25 years of experience she established her career with Simmons & Company, now Piper Sandler, where she has participated in over 20 transactions with a combined value in excess of around £1.59 billion ($2bn).
Most recently, the new North Star head of financial planning and analysis worked as a senior specialist for the Aberdeen headquartered engineering and consultancy business Vysus Group.
Ms Dunn also ran her own financial consultancy business for seven years.
This news follows the recent appointment of James Bradford as chief technology officer. Both roles have been created as the firm progresses towards its fleet decarbonisation target of 2040.
In another newly created role, Mr Bradford will accelerate the company's ESG and decarbonisation strategies by delivering a technological roadmap to drive performance and innovation investments as the firm progresses towards its fleet decarbonisation target of 2040.
Ms Dunn said: "I'm thrilled to be joining the team at North Star at a time when it is experiencing considerable growth across the renewable energy sector and looking to expand its hybrid-electric offshore wind vessel fleet and services across Europe.
"Following a £140million worth of investment last year, including £50million from Scottish National Investment Bank, North Star is in a financially robust position to further progress its new build programme and seize new market opportunities.
"North Star is a company with a rich legacy and a well-respected reputation across UK waters, operating from bases in Aberdeen, Lowestoft and Newcastle.
"It has been built on a solid foundation of safety, service and quality, delivering exceptional levels of support to its clients in one of the world's most challenging and demanding industries.
"I'm looking forward to supporting the group as it continues to grow, expanding its reach across the sector, and helping North Star bring its first-class capabilities and innovative solutions to new and returning customers, backed by strong commercial acumen."