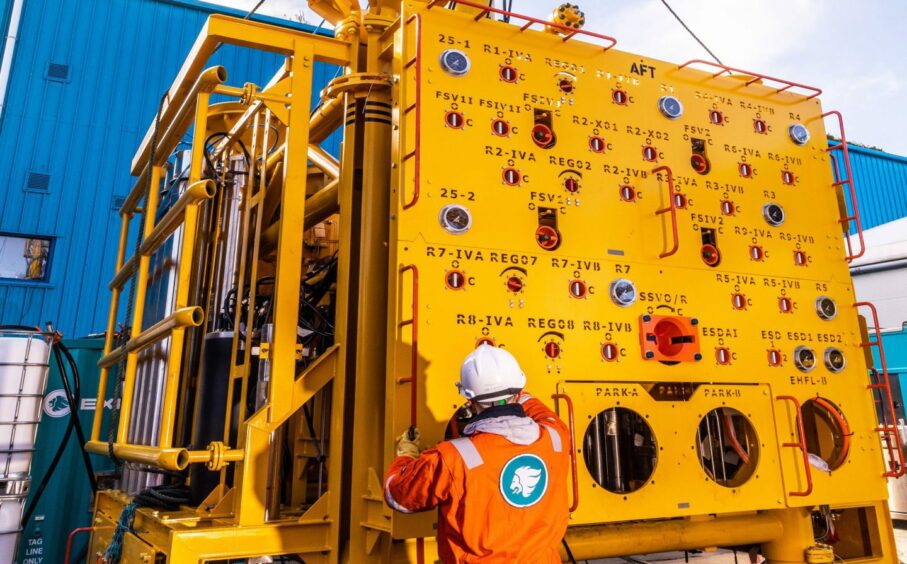 Harbour Energy has awarded a contract worth more than $20 million (£16.08m) to the energy services firm, Expro, for decommissioning work in the UK North Sea's Balmoral area.
The US-based services firm will carry out a well abandonment campaign as part of the decommissioning project for the Balmoral area for the UK's largest producer of oil and gas.
This work will be delivered from Expro's Aberdeen facilities and add to the firm's Well Test and Well Construction teams already supporting the decommissioning work in the Balmoral area.
The multi-year contract will take advantage of Expro's Subsea Well Access technology with a combination of open-water and in-riser applications deployed from a semi-submersible rig to carry out the work.
According to the US firm, Wells that require abandonment tend to suffer from loading and fatigue issues on the wellhead and Christmas trees.
Expro says its lightweight open-water system circumvents these issues during the subsea well access intervention part of the abandonment process.
Colin Mackenzie, Expro's vice president of Europe and Sub-Saharan Africa said: "We are proud to have secured this award by offering an innovative approach to meet the needs of this important customer.
"We believe that our leading-edge technology continues to deliver safe, reliable and environmentally secure subsea well access in support of major projects around the world.
"We are delighted to further extend the scope of our partnership on this campaign which reinforces our position as a key enabler within the plug and abandonment market."
Despite delivering a "strong first quarter" this year, Harbour said earlier this month, it was rephasing certain decommissioning activities as it was hit by the UK's controversial windfall tax.
Earlier this year, the business confirmed it plans to "re-phase" up to $100 million per year of decommissioning spend in the wake of the energy profits levy.
Harbour Energy also blamed the controversial tax system for production in the first three months of the year being down when compared to the same timeframe in 2022.
Recommended for you

Expro wins Tilenga work from TotalEnergies