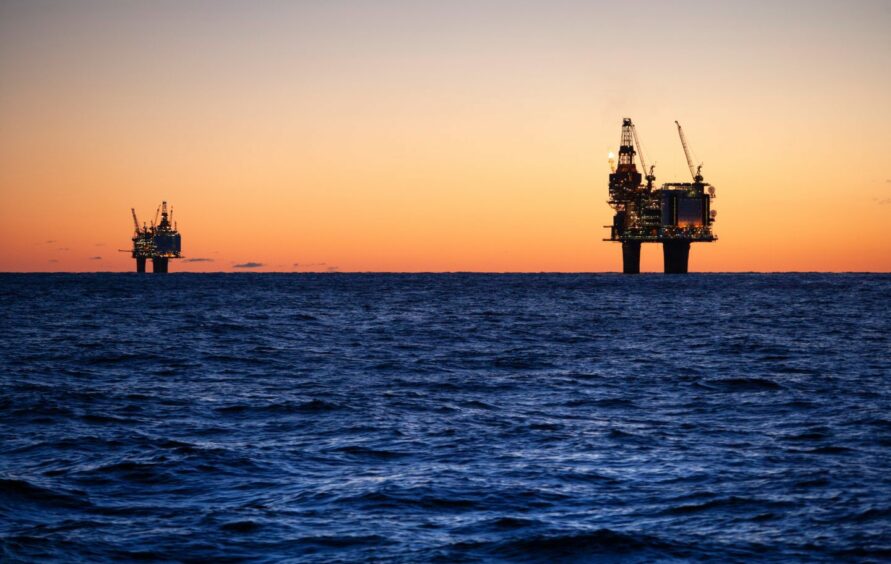 Gary Smith, the general secretary of the GMB union, has said that the UK needs "plans not bans" when looking at energy policy.
This is in response to the news last week that the Labour Party is seeking to ban all future North Sea licences if it is to win the next general election.
Despite this, the Union boss said "We want a Labour government and it is clear that under Keir Starmer, Labour is getting ready for power."
Mr Smith explained: "We have to fix and secure our energy supply if we are to face down threats from authoritarian regimes in the world and find a workable way to achieve net-zero.
"But, our future requires a mix of energy sources – new nuclear, renewables, hydrogen, and oil and gas.
"It would be a huge mistake to put all the nation's eggs in one energy basket.
Pointing across the pond to the US, the GMB general secretary said that the country "They believe in plans not bans."
Complementing the United States, Mr Smith said that "they are transforming their economy and country, bringing manufacturing jobs home and securing their energy future through a balanced mix of resources. All as part of the journey to net-zero".
Labour has 'got it wrong'
Mr Smith said on Sunday that Labour has been "naive" and "got it wrong" regarding the party's stance on North Sea licensing. Speaking on Sophy Ridge On Sunday on Sky News, the union boss said: "We are critical friends of the Labour party and I think this is just a lack of intellectual rigour and thinking about where they have got to on oil and gas.
"They are focusing on what they think is popular rather than doing the proper thinking to understand what is right for the country."
He added that this policy will create a "cliff edge for oil and gas extraction from the North Sea" and he fears that this will result in investment drying up "more quickly than it should."
Expressing that workers in the hydrocarbons sector will be "worried with what Labour are saying", Mr Smith said that if the county is to stop producing oil and gas it would have to import them from overseas.
Bringing hydrocarbons from other countries has been criticised for its impacts on energy security and the increased emissions that come with moving the barrels of oil and gas to the UK.
He says we either "take responsibility for our own carbon emissions or we are going to import more oil and gas".
Labour faces criticism for 'tone deaf' policy
Last week saw others criticising Labour's policy, namely Offshore Energies UK chief executive David Whitehouse and the Scottish Government's minister for energy, Gillian Martin.
Mr Whitehouse said: "Sir Keir Starmer has committed to me that Labour would engage meaningfully with the sector, and I would expect him to fulfil that commitment in the coming days, ahead of any Labour announcement.
"There's deep concern over the announcement we read about yesterday. There's 200,000 workers in this industry, there's 90,000 workers here in Scotland. These are the people who powered the UK for the last 50 years. They have the critical skills we need going forward.
"And if these reports are true, this is no way to treat people and communities across the UK and across Scotland". While Ms Martin added that the policy is "too simplistic" and "tone deaf".
Recommended for you

Sir Keir Starmer 'no show' in Aberdeen despite promised summer visit