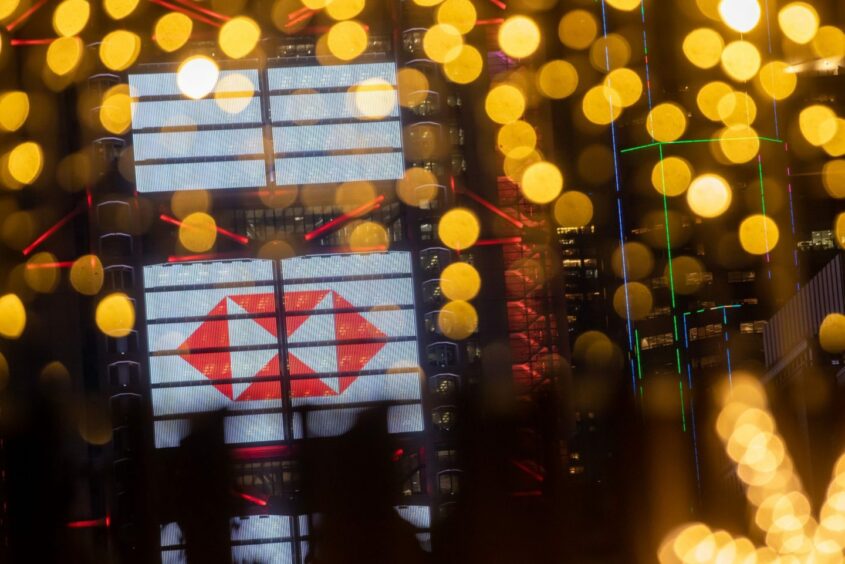 The investment arm of HSBC is ahead of its peers in backing shareholder resolutions designed to force oil majors to adjust their business in response to climate change, according to an analysis by a key activist.
The fund management unit of HSBC, which is Europe's biggest bank, was the only large British investor to support climate resolutions at all oil majors in the recent proxy season, according to a report from Follow This. Legal & General Investment Management and Abrdn voted against proposals at five major fossil fuel producers, it said.
"HSBC is the only true steward of the global economy in the UK top 10," Mark van Baal, founder of Follow This, said in a statement published on Monday. "Their peers enable most oil majors to continue to cause climate breakdown."
For fund managers that emphasize environmental, social and corporate governance issues when investing, voting at shareholder meetings is seen as a key lever to push portfolio companies to change. Such votes are also coming under increasing scrutiny from activists trying to draw attention to ESG issues.
Follow This has put forward shareholder proposals at Shell, BP, TotalEnergies, Exxon Mobil and Chevron, requesting that they set targets for cutting Scope 3 emissions in the medium term, and that they align with the goals of the Paris accord. None of the resolutions received sufficient shareholder support to be adopted.
LGIM, the UK's biggest fund manager with $1.5 trillion in client assets, voted against all Follow This resolutions, after having supported proposals put forward by the group a year earlier.
A spokesperson for LGIM said the firm is supportive of the basic principles of the resolutions, but found that their wording "imposes inflexibility" on the oil companies targeted, and "could lead to unintended consequences" that might impede the energy transition.
A spokesperson for Abrdn didn't immediately respond to a request for comment on its voting record.