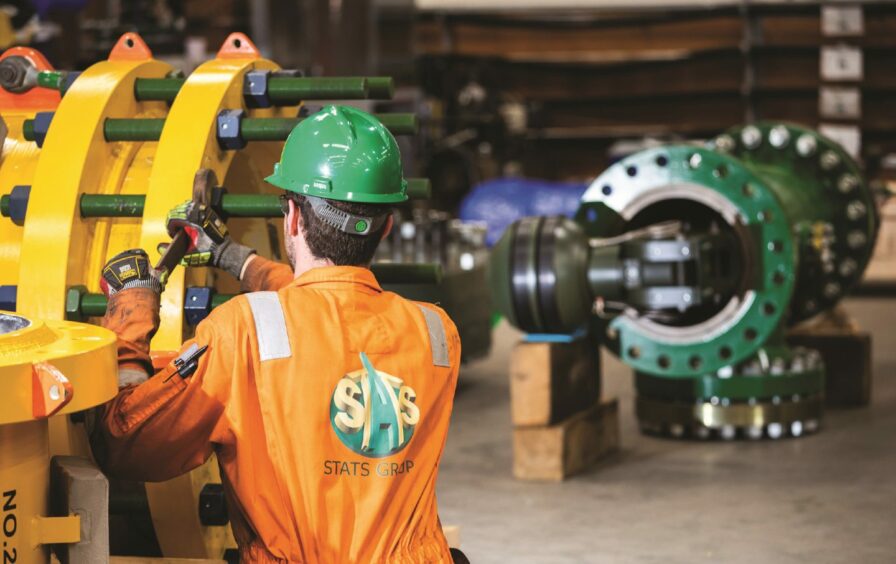 One of the world's largest conglomerates, Japan's Mitsui, has completed its takeover of north-east company Stats Group.
The deal, which saw founder Pete Duguid, 58, stepping down as chairman and quitting the business, was announced last month.
It also signals an exit for BGF, formerly the Business Growth Fund.
Mitsui has not said how much it is paying for the Kintore-based pipeline technology specialist. The 25-year-old Aberdeenshire business, which was previously owned by Mr Duguid, BGF and other investors, is being integrated into Mitsui's iron and steel arm.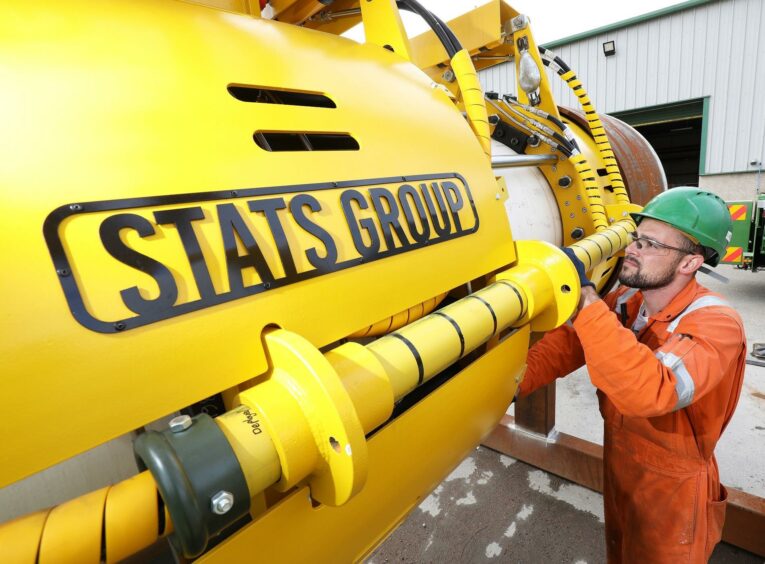 Stats was BGF's first investment in Scotland, in 2012.
Over the course of the partnership BGF invested a total of £16 million for a minority equity stake to support the company's growth.
BGF's backing allowed the group to invest in its workforce and products, as well as supporting the expansion of its international footprint in key overseas markets.
Today, the company employs more than 350 people around the world and turns over in excess of £60m, having quadrupled in size since BGF's initial investment. It has overseas bases in Canada, the US, Abu Dhabi, Saudi Arabia, Oman, Qatar, Malaysia and Australia.
Stats chief executive Leigh Howarth said: "Stats has experienced rapid growth since BGF first backed the business. We have developed from a successful UK company into an international business of scale operating across multiple regions, with a global reputation for excellence in the energy industry.
"BGF provided us with the strategic funding support required to move our business into the next gear and has been with us every step of the way during the past 11 years, providing guidance and support during this period of significant growth for Stasts.
"Supported by Mitsui's broad energy relationships and investments, we see further significant growth potential for Stats, and resultantly excellent career development opportunities for all our staff."
BGF investor Richard Pugh said: "As a long-term investor we are incredibly proud to have been able to support the company on its growth journey since 2012, showing our ability as a patient investor to build businesses over the long-term.
"The business has grown fourfold during this period. We are confident the new partnership with Mitsui will continue this impressive growth trajectory. This has been another strong outcome for BGF."
Launched in 2011, BGF is backed by some of the UK's biggest banks.
Mr Duguid and his sister, angel investor Lorraine Porter, founded Stats in 1998.
Mitsui's swoop for the business came just over a year after a £73m all-share takeover of the north-east firm by Jersey-headquartered SRJ Technologies was scuppered by "market volatility". Stats cited macro, geopolitical and supply chain events as the factors behind that deal's collapse.
Recommended for you

Several key players keen to deploy fresh capital in changed M&A landscape