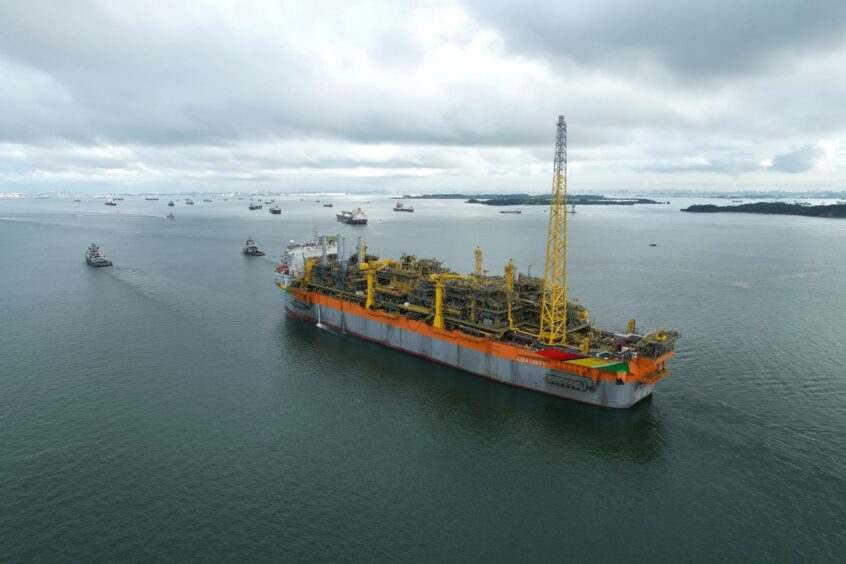 SBM Offshore and Mitsubishi Heavy Industries (MHI) are teaming up to offer a way to capture CO2 on FPSOs.
Applying this technology could reduce CO2 emissions from an FPSO by up to 70%, they said.
The two companies have reached a partnership agreement. This follows engineering and design work.
MHI will apply its Advanced KM CDR Process technology, which captures CO2 from onboard gas turbines.
SBM is developing ways to reduce the environmental impact offshore, under its emissionZERO programme. The plan would see it use MHI's capture technology with SBM's Fast4ward offering.
SBM managing director for floating production Oliver Icyk said the agreement with MHI was a "key development" for its emissionZERO programme.
"The technology, which we are now able to offer clients, is an essential solution to substantially reduce the carbon footprint of our FPSOs. We are pleased to partner up with MHI, a top player whose carbon capture technology perfectly complements our leading experience in floating energy solutions."
Combining technologies would help "accelerate the offshore carbon capture business in order to achieve a carbon neutral society", said MHI CEO and head of engineering Kenji Terasawa.
SBM's Fast4ward aims to reduce the time and cost of building FPSOs. It involves standardisation and extensive supply chain work to be able to provide the vessels up to 12 months faster.
SBM has said the use of FPSOs cuts emissions around 40% when compared with the industry average.
Brazil's Almirante Tamandaré FPSO will use close flare technology, SBM said. This will bring emissions below 10kg of CO2 per barrel.
The company is not the only one working on carbon capture in the offshore. Aker Carbon Capture began developing its Just Catch Offshore in 2018 and DNV approved the design in October 2022.
Recommended for you

Spirit Energy CCS cluster in team-up with cement industry