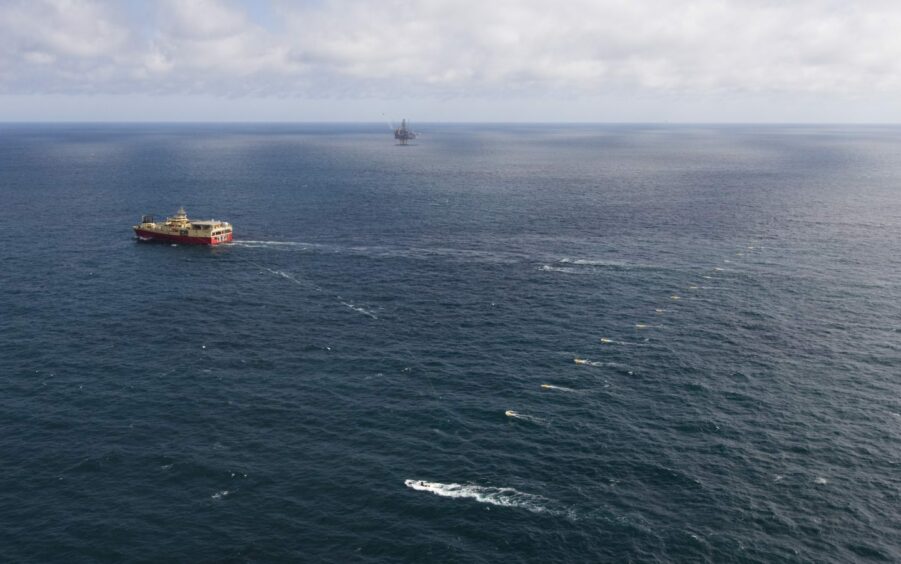 Norwegian seismic firms TGS and PGS have mooted plans for a merger that would create a $2.6 billion giant.
TGS (OSE:TGS) and Petroleum Geo-Services (OSE:PGS) announced on Monday that they have agreed the principal terms of a deal, under which the latter will be acquired under an all-share transaction worth around $860 million.
Under the terms of the merger, PGS shareholders will be granted 0.06829 ordinary shares of TGS for each PGS share, based on a TGS share price as of close 15 September 2023 of NOK 147.50. The companies said it represents a premium of 20.7% to PGS' closing price as of 15 September.
The deal will result in a combined company with a fully diluted market cap of around $2.6bn, they noted, with TGS and PGS shareholders owning around two-thirds and one-third of the combined company, respectively.
Definitive merger agreements are expected to be entered into in October 2023, with closing of the transaction expected during the first half of 2024, subject to satisfaction of conditions for completion.
The result is a "full-service geophysical data company" with a strong offering in all segments, including multi-client data, streamer data acquisition, ocean bottom node ('OBN') data acquisition, imaging and new energy data.
They also pointed to "significant growth opportunities" in new energy with complementary technology offerings for carbon capture and storage (CCS) and offshore wind.
TGS' Kristian Johansen and Sven Børre Larsen will continue as chief executive officer and chief financial officer once the deal has completed, though the position of PGS president and CEO Rune Olav Pedersen was not immediately clear.
The firms expect cost savings of above $50m per year, and claimed the move would help mitigate supply chain risks.
TGS noted it would continue to maintain "a conservative balance sheet profile" as an overriding principle.
Both headquartered in Oslo, TGS employs nearly 1,000 people across the globe, including at offices in Houston, Woking, and Perth (Australia). PGS employs around 900 staff, including in Houston and Weybridge, UK.
"We are excited to announce a merger with PGS, completing a major milestone of building a fully integrated and robust global energy data provider. Our clients will benefit from scale, a unique technology portfolio and premier service quality. Bringing together two distinct, yet complementary, companies positions us even better for a continued upcycle in the energy sector," said Mr Johansen.
PGS' Mr Pedersen added: "The seismic industry is changing whereby production seismic is becoming increasingly important alongside the traditional exploration seismic. By combining TGS and PGS' complementary resources, we create a fully integrated geophysical service provider well positioned to generate significant value for all stakeholders."
A full merger plan is expected to be published in October.