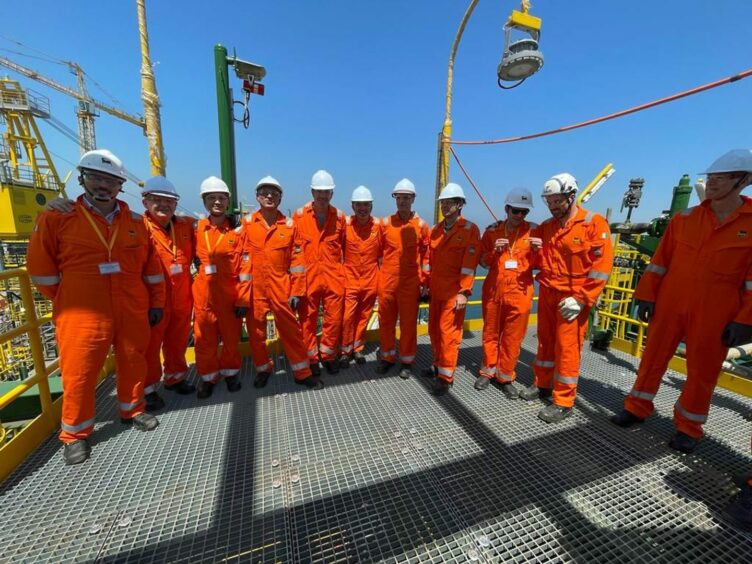 Eni reported adjusted post-tax profit of 1.9 billion euros for the third quarter, down 51%, largely as a result of lower prices.
Brent was down 14% and gas was down more than 80%, it said. However, the company described these as "strong", with a recovery in E&P earnings as a result of higher production and a solid contribution from refining and other areas.
E&P's adjusted EBIT was down 39% year on year but, against the second quarter, was up nearly 30% at 2.6bn euros.
Production for the third quarter was 1.64 million barrels of oil equivalent per day, up 4% from the 2022 quarter.
Eni CEO Claudio Descalzi said the company had advanced its "strategy of transformation, while delivering another excellent set of operating and financial results".
World-class
He described the recent Geng North-1 exploration discovery as outstanding and the largest of the year. This find, in addition to its acquisition of Neptune Energy and Chevron's Indonesian assets, "will enable us to target exploitation of material resources offshore the Kutei basin".
Geng North is thought to hold around 5 trillion cubic feet of gas and 400 million barrels of condensate. Eni sees the Kutei Basin becoming a "new world class gas hub".
Eni's Plenitude is on track to reach the targeted 3 GW of renewable installed capacity by the end of 2023, Descalzi said. It is "also delivering its financial targets, while the completion of the Novamont acquisition will strengthen Versalis' green chemicals transformation".
The company has also made progress on carbon capture and storage (CCS), with the win of the Hewett storage licence in the UK. Eni has also made progress after the period end in the UK, with key conditions agreed on HyNet North West.
Operating cash flow was 3.4bn euros. Capital expenditure was 1.9bn, leaving organic free cash flow of around 1.5bn euros.
"Both cash and operating results stand out at the top of our historical quarterly performances," Descalzi continued.
"Looking forward, we believe that the evident underlying improvement of the business and our strategic progress will support highly attractive returns to our shareholders. In line with this, we are raising our full-year guidance of Ebit and cash flow, while accelerating our buyback plan for this year."
Recommended for you

Eni agrees terms for 'world first' CCS business model at UK's HyNet