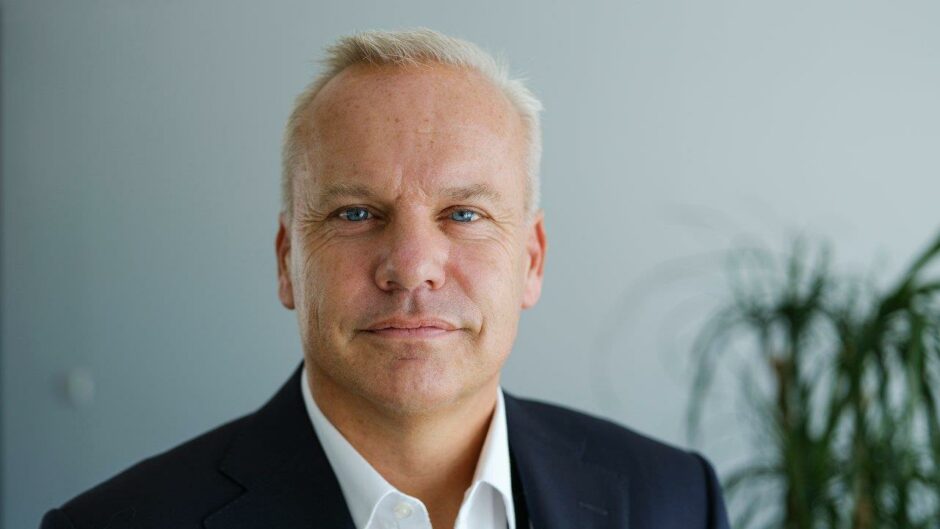 Equinor reported a profitable Q3 despite lower gas prices, but pointed to a major impairment expected on its US wind portfolio.
The Norwegian state-backed energy giant (OSE:EQNR) reported adjusted earnings of $8bn for the third quarter, from total revenues of over $26bn.
Post-tax profits reached $2.7bn, of which the bulk came from its Norwegian unit, while around $650m came from its international arm. Its renewable energy business however showed an adjusted loss of $108m.
The company also recognised a $300 million impairment to its offshore wind projects on the US' north east coast "following the rejection of petitions related to offtake agreements."
It plans to develop 3.3GW of offshore wind capacity off New York at the Beacon and Empire wind schemes, under a a 50-50 partnership with BP.
Equinor said the charge was due to "cost inflation and supply chain constraints", while local regulator New York Public Service Commission has rejected requests by Equinor and other developers for price increases to the tariffs paid for electricity. Equinor said it is "assessing the implications for its projects."
It follows similar bookings by Orsted across its US offshore portfolio, and the cancellation of a major development off the UK by Vattenfall.
Overall, this contributed to total impairments of $971m for the quarter "mainly consisting of impairments of assets on the NCS", and raises total charges to just shy of $1bn for the first nine months of the year.
Production outlook
On the production front, Equinor total equity production held steady at just over 2 million barrels of oil equivalent per day (boepd) in the third quarter.
Liquids production grew 12% compared to the same quarter last year, mainly driven by operational performance and production from Johan Sverdrup on the NCS, its stake in the Vito field in the US, the Peregrino field in Brazil and the addition of stakes in the Buzzard field in the North Sea via its acquisition of Suncor.
Gas production was impacted by planned maintenance and unplanned extended turnarounds on the Troll A-platform and the Nyhamna gas processing facility.
Following the unplanned losses year to date, estimated production in 2023 is now adjusted to be around 1.5 % above 2022-level.
Power production from renewable energy sources was 373 GWh in the quarter, up from 294 GWh in the same quarter last year. The increase was driven by higher production on UK wind farms and new production from onshore renewables in Poland, as well as the floating wind farm Hywind Tampen in full production.
Including UK gas-to-power, total power production was 883 GWh during the quarter.
The group also pointed to the successful startup of Dogger Bank, in which it holds a 40% share.
President and CEO Anders Opedal said: "Equinor delivered strong cash flow and earnings in a quarter with considerably lower gas prices than last year. Through strong operational performance, we delivered high oil production from Johan Sverdrup and our international portfolio.
"The gas production from the Norwegian continental shelf was impacted by planned maintenance and extended turnarounds. We continue with significant capital distribution and will deliver a total distribution of $17 billion in 2023."
"We continue to contribute to energy security by developing profitable oil and gas projects with low emissions from production, through the development of the Rosebank field in the UK and the start-up of the Breidablikk field on the NCS."
Looking to the rest of the year Equinor expects 2023 production to be around 1.5% above 2022 levels.
The company confirmed it will pay an ordinary cash dividend of $0.30 per share will continue with an extraordinary cash dividend of $0.60 per share for the third quarter.
Its $6bn share buy-back programme will also continue, with a fourth and final $1.67bn tranche for this year, commencing on 30 October and ending in late January 2024.