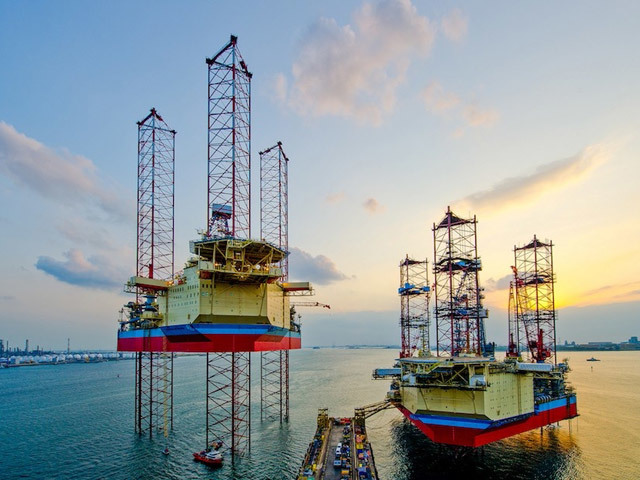 Another North Sea firm has been sanctioned by safety chiefs following a fire on board one of its offshore facilities.
Maersk Drilling has been hit with an improvement notice after a blaze on the Maersk Resilient.
The engine room incident – which was immediately extinguished – has exposed failings in the firm's fire assessments.
The company has now been given until September to rectify the issues.
The warning comes just weeks after two fires forced another North Sea platform to be shutdown.
A Maersk Drilling spokesman said: "We can confirm that on Sunday, January 5 at 8am local time a flash fire occurred in one of the engine rooms at the Maersk Resilient working offshore United Kingdom.
"The fire was extinguished by means of fire extinguisher immediately after.
"All employees were safe and accounted for, and there were no reports of injuries.
"The well was closed in and under control."
The incident follows a major safety probe on another platform
A blaze on the Tiffany platform last month took 90 minutes to bring under control, according to one worker.
Details of the incident only emerged after the Press and Journal revealed that the HSE had hit the operator, CNR International, with two sanctions following a fire on the same platform in January.
Aberdeen North Labour MP Frank Doran said the current problems were "deeply disappointing".
In January's fire on the Tiffany, the sprinklers did not launch automatically and had to be triggered manually.
The P&J understands that the fault lay in the design of the fire-detection system rather than maintenance.
The HSE issued CNR with two improvement notices over the incident.
CNR said the latest fire – which happened on the production deck – had been small and localised.
Recommended for you

TotalEnergies' Payer talks skills, safety and diversification in North Sea