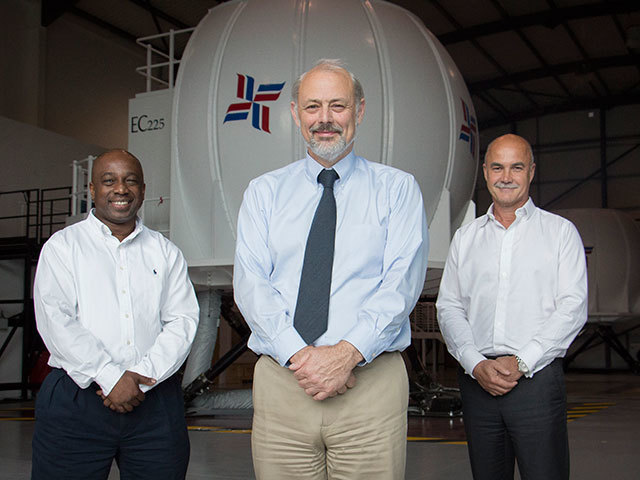 Bristow Helicopters has made two new senior appointments.
Alan Corbett and Oladapo Oyeleke (Dapo) were named director and deputy director respectively, taking over their new roles this week.
The announcement follows the recent promotion of Mike Imlach from director to vice president of global operations for the firm.
The pair will sit in the commercial arm of the helicopter operator.
Alan, who has more than 35 years' experience in the oil and gas sector, will be responsible for fuelling growth for the company's European Business Unit. He's previously served as the vice president for Sub-Saharan Africa, Indonesia, the Middle East and Asia Pacific for Baker Hughes.
Dapo has been tasked with managing operations in the UK and Norway.
"I am pleased to offer a warm welcome to Alan to Bristow Helicopters and congratulations to Dapo on his successful promotion. These appointments are set to offer real value to our organisation as we continue to deliver the highest quality of offshore helicopter services across our operational areas in the UK, Norway and the Netherlands," Mike Imlach said.
Recommended for you

Port of Aberdeen appoints former Ithaca boss as new chairman