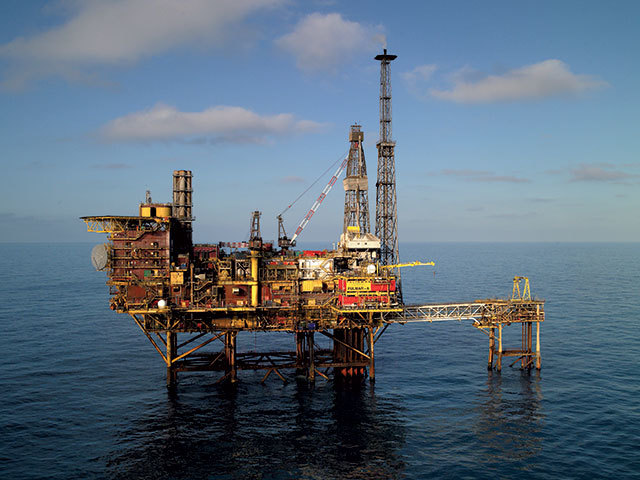 Ithaca Energy is buying stakes in two Norwegian North Sea exploration prospects from Talisman.
Calgary-based Talisman has been clear it intends to sell its assets in the North Sea including its joint venture with Sinopec.
Ithaca confirmed in a trading update that it had snapped up two non-operating interests which are due to be drilled in 2016.
The firm also revealed a pre-tax loss of £1.5million for the period against a profit of £43.5million a year ago.
It has recently completed its £100million acquisition of three producing assets from Japanese industrial giant Sumitomo Corporation.
The Aberdeen and Calgary-based company has upped its stake in the Shell-operated Cook field by 20% to 62.3%, making it the field's largest owner.
The company also snapped up a 7.5% interest in the Pierce field, which is also operated by Shell, and a 7.4% interest in the Wytch Farm field offshore Dorset.
The assets will increase Ithaca's proven and probable reserves estimates by 12million barrels of oil equivalent (boe), or 20%.
During the last quarter, drilling of the third well at Ithaca's Stella development was completed. The strong results of the clean-up flow test performed on the well, combined with the corresponding results of the first two wells, have served to de-risk the initial annualised production forecast for the Stella hub of approximately 30,000 barrels per day, 16,000 of which belong to Ithaca.
Operations are currently ongoing on the fourth well, the Stella Andrew reservoir crestal gas producer, with completion of the well scheduled for early October 2014.
"I am pleased with the progress made by the company over the last quarter, having further strengthened the business in three key areas: the successful third Stella well materially de-risked the on-going field development; the Summit acquisition added high quality assets to the existing producing portfolio; and the successful bond offering introduced important funding diversification and flexibility," said chief executive Les Thomas.
Recommended for you

Tailwind says NSTA regulator is reason why it had to give up North Sea discovery