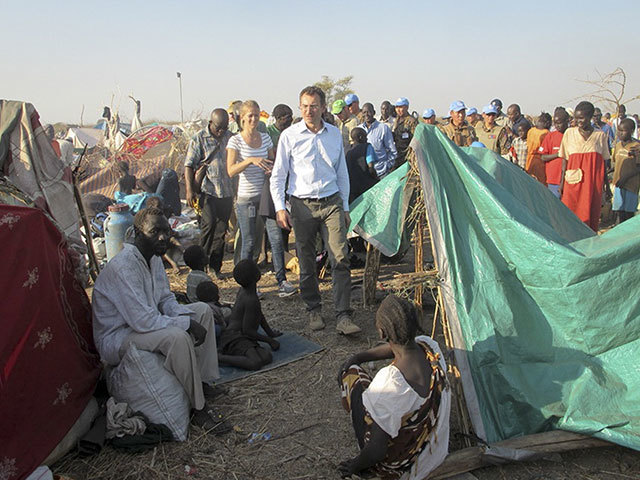 New fighting has broken out in South Sudan, forcing aid workers to take cover in a city where more than 40,000 civilians are huddled in a UN base, an aid group has said.
Timothy Ngyuai, a project manager for the group Care, said fighting began today in Bentiu.
Samantha Power, the US ambassador to the UN, said in South Sudan this week that UN officials have "very worrying reports" of arms being brought into the country to set the stage for more fighting when seasonal rains end.
Riek Machar, the country's former vice president and current rebel leader, said that China should stop sending weapons to the government.
He said government funds, which come from oil revenue, should be spent on citizens who face severe hunger.
The renewed fighting comes as Exxon Mobil Corp., the US's largest oil company, ended exploration plans with Total SA in South Sudan.
Crude oil output, the country's almost sole source of revenue, has fallen by a third to 160,000 barrels of oil per day since the conflict erupted at the end of last year.
Recommended for you

Sasol outage means all South African oil refineries are now shut