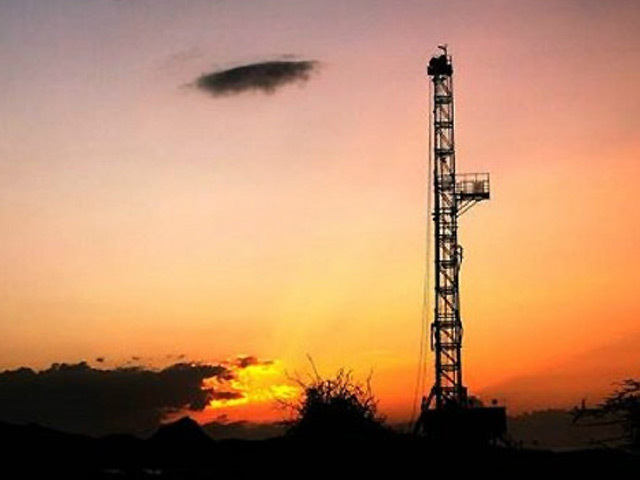 Africa-focused explorer Tullow Oil has deemed its Kenyan exploration and appraisal campaign a success after a number of its onshore wells struck oil.
The Etom-1 exploration well in block 13T, drilled to 2000 metres total depth, encountered approximately 10 metres of net oil pay, extending the proven South Lokichar basin to cover a further 247 square kilometres.
The well will be suspended for use in future appraisal and development operations and the Weatherford 804 rig will move to drill the Kodos-1 well to test the first of several prospects identified in the neighbouring Kerio Basin.
Additionally, two appraisal wells in block 10BB, the Amosing-2 and Ngamia-3, including their sidetracks, have found up to 120 metres and 150 metres of net oil play respectively.
The Sakson PR5 rig, used to drill Amosing-2 and its sidetrack, will now be moved to explore the southern extent of the South Lokichar basin to drill the Ekosowan-1 well, 11.9 kilometres south east of the Amosing-1 well.
Ngamia-3 has been suspended "for likely use in future interference testing, appraisal and development activities", Tullow said in a statement. The Marriott PR46 rig will now be moved to continue the appraisal of the Ngamia field, drilling the Ngamia-4 and Ngamia-5 wells.
"Continued success in appraisal of the Ngamia and Amosing fields reinforces our belief that the South Lokichar basin holds very considerable potential which we hope to replicate in additional basins," said Angus McCoss, exploration director at Tullow Oil.
"The next basin-opening test will be in the neighbouring Kerio Basin, with the Kodos-1 well expected to spud in early September".
Tullow is the operator of blocks 10BB and 13T with 50% equity and is partnered by Africa Oil Corporation, also with 50%.
Recommended for you

India's ONGC Videsh, Indian Oil weigh stake in Tullow's $3bn Kenya project