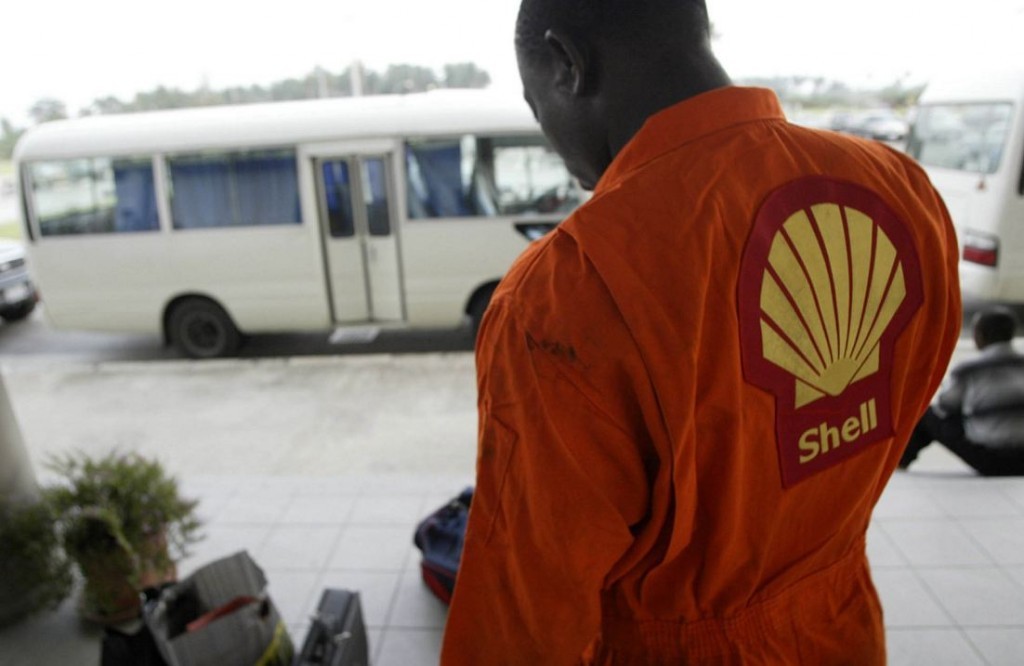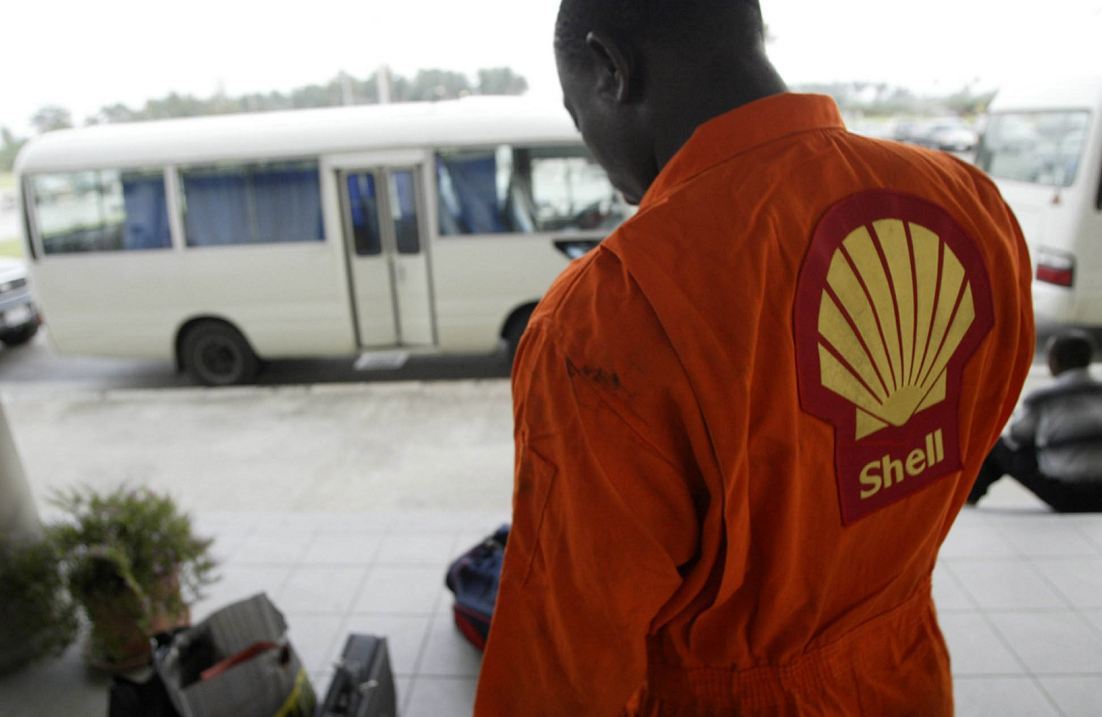 Award-winning Nigerian sculptor Olu Amoda took eight months to complete The Sunflower, a giant artwork of steel and metal spoons, in his studio in Lagos, Africa's biggest city, because of electricity shortages.
Amoda could have finished the piece in several weeks if he lived in a country with a steady power supply, such as the US, where he has presented works at the New York Museum of Art and Design. But he lives in Nigeria, which produces a 10th of the amount generated in South Africa even though its population of 170 million is more than three times larger. Blackouts are a daily occurrence.
"In some places people ask 'how's the weather'," he said. "Here my friends ask, 'how is electricity in your area'."
While the government last year sold its power distribution monopoly and the hydro- and natural gas-powered plants it ran to attract investment needed to expand supplies, it didn't ensure they would have enough gas to generate at full capacity. Africa's largest economy loses at least 2% of gross domestic product growth annually due to a deficit in infrastructure, mainly electricity, according to Finance Minister Ngozi Okonjo-Iweala.
"Unfortunately what the authorities have done is to put the cart before the horse" by selling power plants without ensuring adequate gas supplies, Dolapo Oni, head of energy research at Lagos-based Ecobank Research, said by phone.
The biggest gas producers in the country including Royal Dutch Shell Plc, Chevron Corp. and Exxon Mobil Corp. have preferred to sell at about $3 per thousand cubic meters to Nigeria LNG Ltd., which processes and exports the gas, instead of for the $1.80 per thousand cubic meter price on the local market. As a result, Nigeria power plants have been receiving less than half the gas they need. Last month the government raised the domestic price by a third.
Companies including Transnational Corp. of Nigeria Plc, Korea National Electric Co. and Forte Oil Plc paid more than $3billion for controlling interests in 15 power generators and distributors. Another 10 gas-fueled plants built by the government have also been put up for sale.
Nigeria still remains a target for investors eager to tap into electricity demand. The government is considering offers of more than $20billion for its electricity transmission assets, Power Minister Chinedu Nebo said in an interview with Bloomberg Television Africa.
Nigeria's power output fluctuated from 1,800 megawatts to 3,000 megawatts in the past year, down from a peak of 4,000 megawatts reached in 2012 and a generation capacity of 7,000 megawatts, according to the Power Ministry.
Even if Nigeria's plants were producing at full capacity, the transmission lines can only carry 5,500 megawatts, less than a third of what the country needs to end the blackouts. The government wants transmission capacity to exceed 6,000 megawatts by 2016, Nebo said in a Sept. 12 interview.
Until power supplies are stable, power distribution companies face challenges in convincing consumers to pay their bills, especially in parts of the country's northeast being ravaged by a five-year-old Islamist militant insurgency.
For businessmen such as Daniel Ameh, the shortages have meant spending 2million naira ($12,200) on a generator and running it 19 hours a day on average to keep fridges cool at the Shaks 24:7 drinks delivery service in Lagos. The diesel costs another 180,000 naira a month.
"At the end of the day, it makes it difficult for you to be competitive," said the 34-year-old operations manager of Shaks 24:7.
President Goodluck Jonathan, who made power reform the centerpiece of his 2011 election campaign, may face a backlash when voters cast ballots in February.
"We haven't seen changes; when he came he said there would be a change," said Joseph Opaleye, a 22-year-old manager of a business center in Lagos. "Now I think it's too late. 2015 is close by."
Egbin, the country's largest gas-fired plant, operates frequently at about half of its 1,320-megawatt capacity due to gas shortages because of the price dispute and sabotage of the Escravos-Lagos pipeline that brings its fuel.
Others, such as the 1,131-megawatt capacity Alaoji plant, the 506-megawatt Geregu plant in central Nigeria and the 754- megawatt Olorunsogo plant in the southwest were built in anticipation of new pipelines that are just reaching them now.
Total SA completed a 50-kilometer gas link from an offshore gas field to central Nigeria to supply the Alaoji and Geregu plants last month. State-owned Nigerian National Petroleum Corp. said on Aug. 31 it is quickening the pace of work on a new gas pipeline network to Abuja and the northern cities of Kaduna and Kano.
Persistent gas shortages stalled a transitional electricity market, a five- to 10- year trial phase for trading power among producers and distributors, that was due to start in March. An interim market put in place that was supposed to end by June has been extended indefinitely.
The government says it's trying to tackle the problem. Last month Petroleum Minister Diezani Alison-Madueke approved an increase in gas prices to $2.50 per thousand cubic meters.
Nigeria aims to almost triple its gas production capacity to 11 billion cubic feet a day by 2020 to help meet demand, she said in a Sept. 16 interview.
"We are moving very aggressively into gas for industrialization purposes," she said. "At the same time we have to work very, very critically on our gas-to-power needs."
The central bank is putting together a plan to restructure the outstanding 25billion naira gas debt the power generating companies owe producers.
The government plans to spend at least $1.2billion annually over the next five years to upgrade the lines, Sam Amadi, chairman of the Nigerian Electricity Regulatory Commission, said in an interview.
The power industry is estimated to grow at about 10% a year, according to David Ladipo, chief executive officer of Azura Power West Africa Ltd., which is investing $1 billion in the industry.
Oni said the power industry is going through "teething challenges" that may last from two to three years. "There is clearly light at the end of the tunnel," he said.
In search of better power supplies, Amoda moved three years ago from Lagos's Yaba district to the Maryland neighborhood.
Yaba might have three hours of electricity a day, while Maryland can enjoy a week of steady power before there's a total blackout, he said.
"Generally, everyone has to wait at one point in time to do what they want to do; it's time you cannot account for," he said. "People who don't live in these parts of the world find it difficult to understand."
Recommended for you

Ramaphosa cracks open SA power market