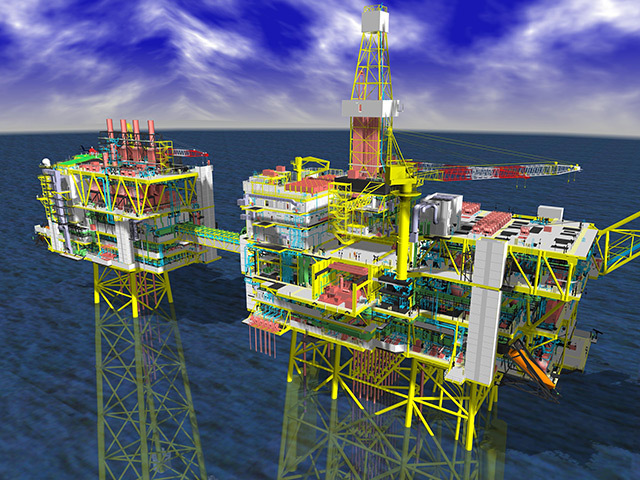 Dutch-firm Fugro GEOS has been awarded a contract by oil giant BP for the provision of wellhead and riser monitoring services.
The contact will support BP drilling activities for the Quad 204 redevelopment of the Schiehallion field west of Shetland.
A total of 25 wells are set to be drilled over the next seven years using the new Deepsea Aberdeen semi-submersible rig.
Under the contract, Fugro will provide its wellhead and riser instrumentation service (WARIS), which has the DeepData subsea motion monitoring pods at its core.
The DeepData pods are remotely-operated vehicle recoverable and can be deployed for up to one year.
They will be positioned on the blow-out preventer, lower marine riser package and selected riser positions.
Fugro GEOS commercial manager Gordon Hamilton said: "We are delighted to support BP with their work on the Schiehallion redevelopment.
"Our experience of deploying motion monitoring with subsea data processing and hydroacoustic communication along with integrated metocean data will provide a platform for accurate real-time monitoring."
The pods communicate motion data and statistics to the surface via subsea hydrocaustic modems and the vessel's existing high-precision positioning system.
A topside data acquisition system will also collate and process the subsea data.
It will also integrate data feeds from the existing Fugro monitoring system which allows the subsea structural motion to be correlated against parameters such as significant wave height and currents.
This data will help create a full understanding of the riser and wellhead behaviour.
The Quad 204 deepwater scheme, involving the redevelopment of the BP-operated Schiehallion and Loyal fields, is targeting an estimated 450million barrels of oil.
Fugro GEOS is a leading supplier of meteorological and oceanographic services for offshore and coastal engineering applications.
Last month, the latest contract for the Quad 204 development went to international oil field service company Expro.
The value of the seven-year deal with BP was not disclosed but Aberdeen-based Expro said it was millions of pounds.
Expro will provide subsea technology for Quad 204, which involves the redevelopment of the BP-operated Schiehallion and Loyal fields.
Recommended for you

Oil giant BP aiming for London HQ relocation in 2024