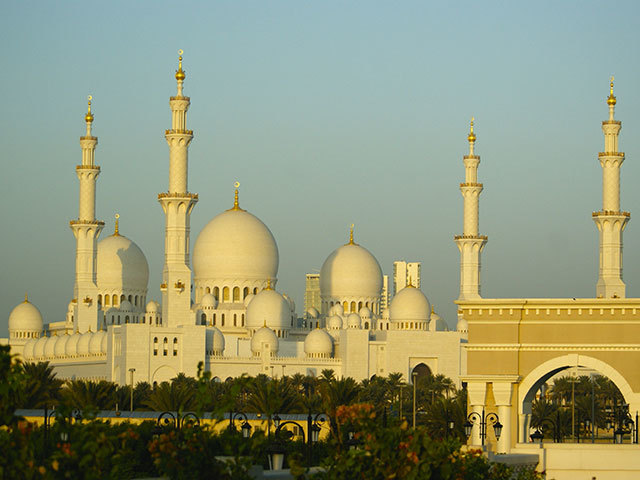 United Arab Emirates (UAE) Energy Minister Suhail Al Mazrouei said he hopes BP, Royal Dutch Shell Plc and Total SA have "a good chance to compete" for concessions in the nation's biggest onshore deposits of crude oil.
The three companies, together with Exxon Mobil Corp and Portugal's Partex Oil & Gas, were partners with Abu Dhabi, the UAE's largest emirate, in a joint-venture agreement that expired in January.
The former shareholders, except for Partex, have been seeking deals to keep pumping oil in the Persian Gulf emirate and are among 11 bidders for new accords.
Al Mazrouei hopes government-run Abu Dhabi National Oil Co. will award new concessions "rather soon."
He said he hopes Shell, BP and Total have a "good chance to compete with the new bidders and hopefully continue the long partnership history with Adnoc. We know that the process is fair to all and we are looking forward to the results of the bid round."
Al Mazrouei didn't mention Exxon and Partex wasn't invited to bid for a new concession.
"We are looking for the best in term of capabilities and we wish them all good luck," he said.
Abu Dhabi has pumped oil from its onshore fields under concession deals with Exxon, Shell, Total, BP and Partex – or their predecessors – since January 1939.
Adnoc became a partner in the 1970s, joining with the companies to form Abu Dhabi Co. for Onshore Oil Operations, or ADCO. That venture was responsible for extracting 1.5 million barrels a day of Murban grade crude, the U.A.E.'s main blend.
Adnoc picked BP, Exxon, Shell, Total and seven other companies to submit bids for the oil fields by this month. It is reviewing the offers before submitting recommendations to the Supreme Petroleum Council, Abu Dhabi's top energy policy body, for a final decision on the new partners.
The UAE is the fourth-largest producer in the Organization of Petroleum Exporting Countries, pumping 2.85 million barrels a day of oil in September.
Abu Dhabi, the country's capital, holds most of its crude reserves.
Recommended for you

Adnoc stacks three discoveries with 650 million barrels