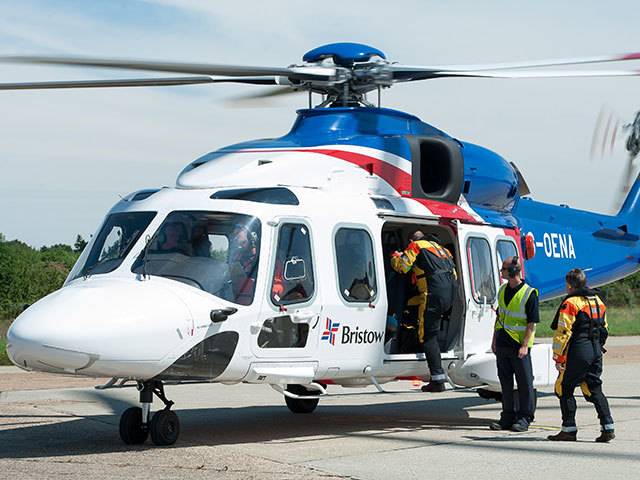 The commercial helicopter sector continues to throw open its doors to new recruits and apprentices to the oil and gas industry. Energy Graduate takes a look at one company which is helping lead the way.
Bristow Helicopters Ltd has launched a new scholarship programme for current employees within the European Business Unit (EBU), set to provide a number of fully-sponsored commercial pilot training places at the Bristow Academy.
Selected through a rigorous interview process and series of aptitude tests, the successful applicants, who will already hold a private pilot's license, will receive world-class training and be ready to embark on a piloting career by May 2016.
"Business growth and an expanding fleet mean it's more important than ever to be investing in our employees," said Alan Corbett, director of European operations at Bristow.
"We value investing in our own people who already understand the values and safety culture of the company."
The new scholarship complements other long-standing commitments to professional development by the company including its annual Instrument Ratings sponsorship available to the best performing EASA instructors at the Bristow Academy. Bristow has recently awarded this scholarship to two new students, who completed a challenging selection process involving group discussions on safety, simulator and arithmetic assessments and formal interviews.
Jacob Eskildsen and Mikhail Kingham, were selected in May 2014 and are soon to arrive in Aberdeen for type rating on the Sikorsky S-92.
Corbett continued: "The Instrument Rating sponsorship is a win-win for the instructors and Bristow: for instructors at the Bristow Academy, it opens the door to a career in commercial helicopter operations by funding what can be a costly part of initial training, while for Bristow it ensures that we as a company build relationships with the top talent at the Academy and attract them to a career with us."
Bristow has also announced its annual commitment to funding four flying scholarships for those aged 18–26 through the Air League, one of the largest providers of flying training for young people in the UK. The students will work towards completing the NPPL (A) fixed wing training and, provided they meet Bristow standards, can go on to gain their CPL (H) at the Bristow Academy in Titusville and Gloucester before joining the Bristow team in Aberdeen for type rating, line training and flying.
Again, places are highly competitive with top applicants attending the RAF Officer and Aircrew Selection Centre at RAF Cranwell and being interviewed by a panel that includes Bristow's head of Flight Operations for Europe, Captain Tim Glasspool.
Captain Glasspool said: "The Air League is one of the best routes into flying for young people and gives them exposure to the very best instructors and centres of excellence. We have funded Air League scholarships for many years and will continue to do so. They are an important part of Bristow's long-term future."