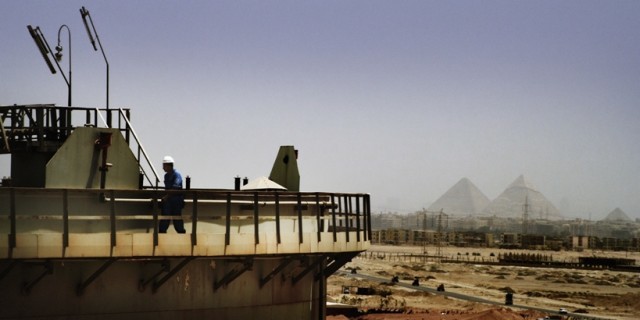 BP Egypt and its partners plan to invest $240million in a pair of blocks just awarded as a result of the 2013 EGAS (Egyptian Natural Gas Holding) round.
The oil major said the programme will include 3D seismic and three exploration wells in each of the onshore and offshore blocks in phases lasting between six to eight years.
The first block, the North El Mataria, is BP's first entry into the Onshore Nile Delta.
It is located in the North Eastern part of the Nile Delta cone, 57km west of Port Said city.
BP will operate the block with 50% equity and Dana Gas of Abu Dhabi will hold the remaining 50% working interest.
The second block, Karawan Offshore, is located in the Mediterranean Sea in the northeastern part of the country's waters.
BP will also have a 50% working interest in the second block with the other 50% held by operator, ENI.
Hesham Mekawi, BP North Africa regional president, said: "BP is proud of the successful partnership it has had with Egypt for 50 years.
"We look forward to continuing to play a key role in the development of Egypt's energy sector and maximising the use of our existing resources.
"Our expertise and latest technologies will be deployed for mutual benefit in these new blocks which we believe have gas-bearing characteristics.
"Exploring the two blocks will require substantial investments to unlock their potential, and will be done as part of our commitment to meeting Egypt's energy needs.
"We also look forward to working with our Abu Dhabi partners at Dana Gas."
Recommended for you

BP dishes out subsea work on Egypt's Raven infill