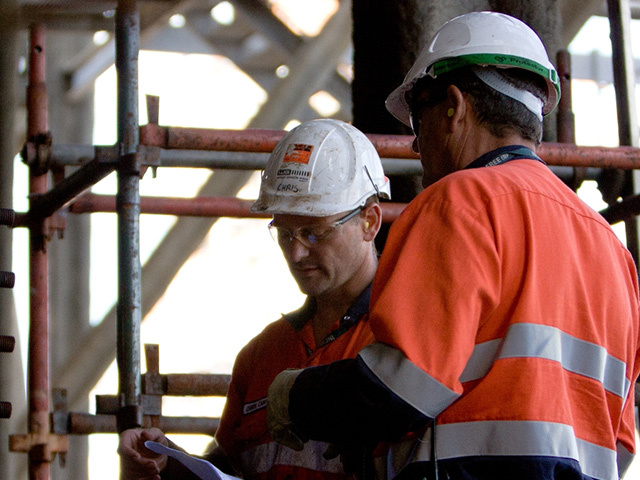 A senior management reshuffle at Wood Group means the energy service firm's biggest operating division is losing its chief executive.
Wood Group PSN (WGPSN) CEO Robin Watson, 47, is to become group chief operating officer – a newly created role – during the first half of 2015, the company said yesterday.
Aberdeen-based Wood Group also revealed a looming change at the helm of its finance team, with chief financial officer Alan Semple, 55, having announced his retirement.
Mr Semple will step down at the group's annual general meeting in May.
David Kemp, 44, will then step up from his current role as WGPSN's chief financial officer to take on responsibility for the whole group's accounts.
Mr Kemp will start the new year as group deputy chief financial officer to "ensure effective management" of the changing of the guard at the top of the finance department.
Wood Group said the exact timing of Mr Watson's change of role depended on the appointment of a suitable successor.
Mr Watson, a chartered mechanical engineer and fellow of the Energy Institute, has led WGPSN since the start of last year. He was previously the division's UK managing director.
Before Wood Group, he worked for Petrofac and Mobil Oil both in the UK and internationally.
He is on the boards of both Oil and Gas UK and the Oil and Gas UK Contractors Council and since 2011 has also sat on the Scottish Business Board, a cross-industry leadership group chaired by the Scottish Secretary.
His new role with Wood Group sees him take on responsibility for its three key business divisions – WGPSN, Wood Group Mustang and Wood Group Kenny.
Group chief executive Bob Keiller said: "Creation of the new COO role represents an exciting new phase of the Wood Group growth strategy.
"By focusing on collaboration across the group, we will create a stronger offering for our clients as well as achieving greater efficiencies in the way we operate."
Mr Semple will have been in senior financial roles with Wood Group for more than 19 years by the time he steps down.
He has been group chief financial officer and a member of the board since 2000.
Mr Keiller said: "Alan is a trusted colleague and I've greatly valued his counsel and support in growing our business. I wish him well in his much-deserved retirement."
Group chairman Ian Marchant added: "Alan has played a significant role in shaping Wood Group into the company it is today, having been heavily involved in the transition from a private to a public company in 2002 and the significant growth and internationalisation of the business."
Mr Kemp joined Wood Group last year after a spell on the board of Trap Oil Group. He has also worked for Technip, Simmons and Company International and Hess Corporation.
Recommended for you

ThinCats footed £13.5m to help Cheyne buy Ace Winches back from Balmoral