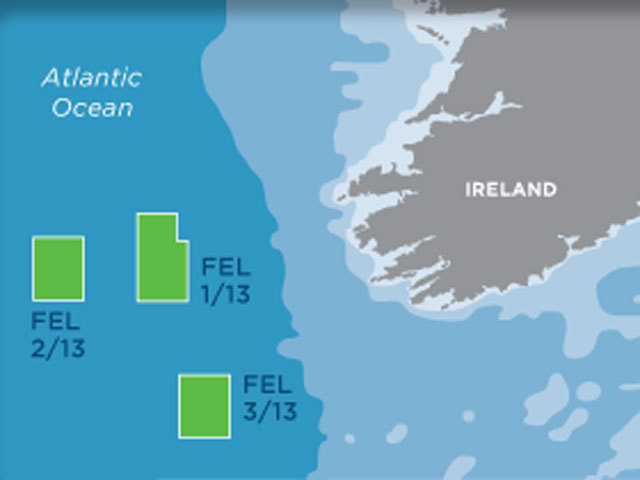 Europa Oil and Gas has identified new prospects on two of its licences in Ireland.
The company said the discoveries had been made in the FEL 2/13 and FEL 3/13 licences in the South Porcupine Basin.
Further analysis will take place to provide a definitive prospect risking and ranking.
The work is expected to be completed next year and assessment will be made of drilling planning and preparatory work.
The two prospects in Fel 3/13 have been named Beckett and Wilde and one lead, named Shaw, has been identified.
Beckett has a potential 760 mmbo (million barrels of oil) while Wilde has 493.
In licence FEL 2/1, two new prospects, Doyle A and B, have been discovered.
They have prospective resources of 123 mmbo and 69 mmbo.
Europa's chief executive, Hugh Mackay, said: "This is a significant step forward for our exploration in Ireland.
"The prospect inventory has been completed by Kosmos and the early promise shown on historic 2D seismic data has been vindicated by the prospects identified on the new 3D seismic.
"Geophysical studies are now being performed to clarify prospect risk and ranking with a view to inform a drilling decision, expected to be in H1 2015.
"If positive this could lead to what could be a company-making well for Europa being drilled in 2016.
"More information will become available over the coming months as our plans mature and we look forward to updating the markets in due course.
"These are very exciting times for Europa."
The licences are both operated by Kosmos Energy.