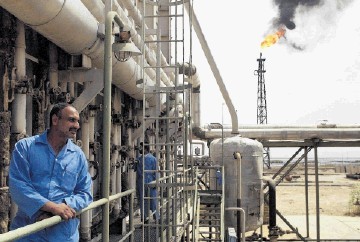 Dragon Oil has made a second discovery at Block 9 in Iraq.
The company, which is in a consortium with Kuwait Energy, had success in its Faihaa-1 exploration well, after targeting the Yamama formation.
A spokesman said the discovery was made at 4,000 metres at the site in Northern Basra.
Preliminary tests of the Faihaa-1 Yamama formation resulted in oil flow rates of 5,000 and 8,000 barrels of oil per day.
Kuwait Energy owns a 70% share in Block 9 while Dragon Oil has a 30% share.